Environmental Focus of Sanitary Valves
Everything we do in our daily lives has an impact on the environment. Today, our world is looking for ways to reduce pollution, consume less energy, provide clean water and, most importantly, find renewable sources of energy. The main contribution of Adamant Valves to a cleaner and greener global environment comes from increased use of these environmentally friendly products.
Adamant Valve is a leading distributor of high-quality sanitary valves. In addition, it has evolved as an alleged manufacturer over the years and has continually added a new line of products that has resulted in a broad range of inventory.Since the very beginning, Adamant Valve has provided its customers with a key resolution that helps them reuse and protect natural properties such as energy and water in industrial processes. In today's world, sustainable expansion is on the industry agenda. Adamant Valves is constantly involved in innovation activity and refining clean technologies; It is always trying to reduce harmful environmental impacts. It also makes the activities carry out their own operations as cleanly and efficiently as possible. He always thinks about environmental aspects while doing important activities such as designing, developing, manufacturing, maintaining and marketing his products.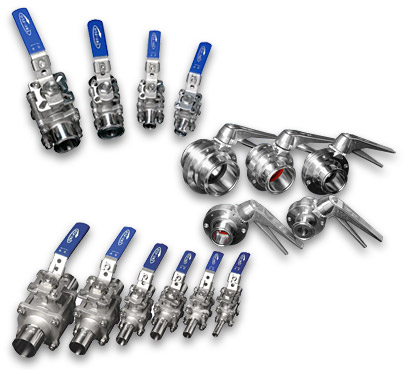 For development in the field of irrigation and water supply, cast iron air valves, valve valves, relief valves, etc. are useful. Adamant Valve manufactures a complete range of valves from carbon steel valves, alloyed steel valves and stainless steel valves such as guillotine valves, butterfly valves, butterfly valves, check valves, spherical valves, diaphragm valves, return valves and strainer valves.All efforts have been sincerely made to comply with relevant international standards. The entire product range is widely used in chemical and manufacturing industries, petrochemical and fertilizer plants, refineries, petroleum exploration, pharmaceuticals, iron and steel plants, thermal and nuclear power plants, food, beverages and capital goods, processing water, effluent treatment and sewage factories, water cooling plants and water supply, etc.

Prev: Selecting Some Principal Sanitary Valve Types Next: Sanitary Ball Valves Parameters Related to Materials