Sanitary Valves in Our Daily Life
When we talk about the valve, we must all have at least some information about it. As a rule, we all meet the valve in our daily lives from our kitchen to other areas like the garden or the bathroom, etc. From the morning to the evening in our way of life we ​​use so many valves to conform to our daily work. In the kitchen valve, we use a pressure cooker valve that operates with a vapor pressure during cooking. It controls and maintains a particular level of pressure that helps food to boil and cook to a certain degree of heat. This is called the safety valve. The safety valve is a valve mechanism for the automatic release of a substance from a pressure vessel, boiler or another system when the pressure or temperature exceeds predefined limits. It retains the steam in the container, which facilitates quick and fast cooking.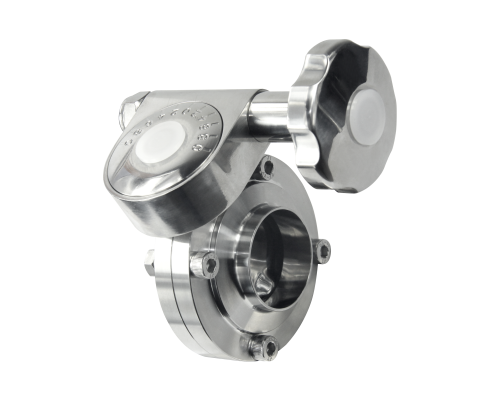 In contrast, there are valves that are called sanitary valves used for sanitary purposes. Almost all the valves are more or less the same with their technical know-how. However, they are slightly different in their technical configuration, so known with various names like sampling valve, ball valve, butterfly valve, gate valve, bypass valves, gate valve and so on. Millions of valves are available on the market to meet your needs. But still, it is quite essential to have some knowledge about the different types of valves and their use in going for it. Sanitary faucets are found virtually in all phases of industrial development, as well as in the manufacture of food, pharmaceutical, chemical, brewery and many other fields. Using a proper, high-quality valve can save you a lot of costs such as environmental costs, repairs, and maintenance costs. Indirectly, it can also save employees health risks from harmful chemicals from leaking and damaging pipes.
This type of sanitary shut-off valve is well applied to stainless steel piping systems for the food, beverage, dairy, brewing, pharmaceutical and chemical industries, where sterility and hygiene are the top priority. There are some series of valves that can be operated manually or automatically. Many process industries use automatic valves to reduce time and labor. Optimizing the use of valves with increasing demands, most manufacturers and traders have emerged with different types of valves with excellent critical characteristics as their main product in the industry. They also offer engineering suggestions to choose the right valve for your home, office or industry.

Prev: Sanitary Valves for Hygienic Applications Next: Types of Some Sanitary Butterfly Valves