The Ultimate Guide to Bio-Pharmaceutical Sanitary Valves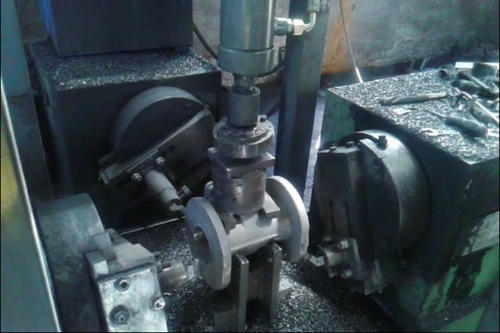 Introducing Bio-Pharmaceutical Sanitary Valves
Every industry has a demand for sanitary fittings, but the pharmaceutical industry takes the crown in this race. There is very little margin of error in this industry, as we are talking about medicines. Medicines that cure our headaches, medicines that save our life! As it is evident, the standard sanitary fittings aren't meant for manufacturing drugs. Hence, there is a need for biopharmaceutical sanitary valves, which we are going to discuss in this brief. Biopharmaceutical fittings (BPE) are a perfect solution to this problem.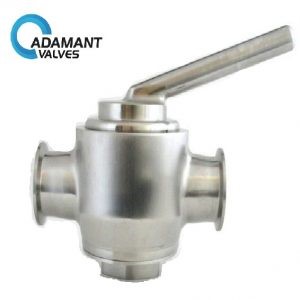 The Difference Between Sanitary Valves and Industrial Valves
On the face of it, there seems to be very little difference between biopharmaceutical fittings and 3A sanitary fittings. However, there are some critical differences in the styles of the two fittings that set them apart. The BPE fittings comply with the ASME-BPE standards. It is pertinent to mention it again that sanitary valves play a critical role in the production of pharmaceutical products. Therefore, it is natural that these vales feature high tolerance and clean interior surface finishes. This is in contrast to standard fittings. Furthermore, material requirements are a lot different than 3A sanitary standards. 3A standards are industrial valves that find plenty of uses in industries like food, beverage, and dairy.
What are the Main Types of Sanitary Valves?
Fun fact: It is possible to build sanitary valves with thousands of variations! However, for the sake of convenience, we can classify sanitary valves into three key types. This classification is made on the basis of their mechanical motions. These three classes are linear motion, rotary motion, and quarter-turn valves. Let us talk about them briefly in the following lines of this brief:
1.    Linear Motion Valves
These valves use a closing member. As they move in a straight line, they permit, stop or choke the medium's flow. You might have come across some types of linear motion valves already. These include gate, diaphragm, pinch, lift check valves and globe valves.
2.     Rotary Motion Valves
In this type of sanitary valve, a valve closure member is used. It is this valve that permits motions on the cylindrical or angled paths. Some of the common types of rotary motion valves include ball, eccentric, swing check, and butterfly valves.
3.    Quarter Turn Valves
In essence, these are just like rotary motion valves. The key point to note here is that these valves require only a quarter-turn stem motion to switch their positions between fully open and fully closed.
An important that must be kept in mind is that a sanitary valve is defined by a set criterion. Unless these special sterile requirements are met, a valve cannot be deemed sanitary.
Let us talk a bit about the sanitary ball valves and butterfly valves in this space as well. Coming towards the sanitary ball valves first, well, they use a ball with a hole that is drilled through the middle swivel mounted to the valve body. The sanitary ball valves operate at their maximum when the ball is in line with the pipe. However, it is quite possible to rotate the hole in the ball away from the pipe's direction. This chokes the flow rate. It is cut off completely once the hole is at 90 degrees in the pipe direction.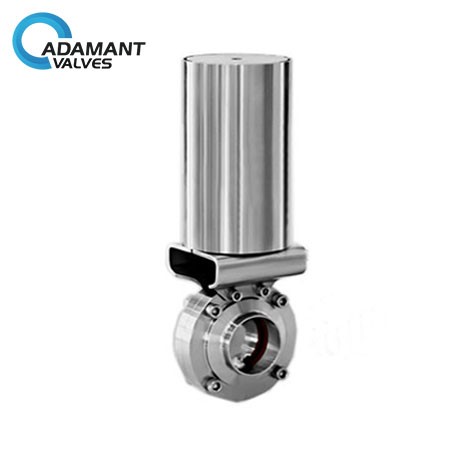 Often, there is a question about the nature of the butterfly valves. Do they have a place in the sanitary club or not? The answer is, yes, of course, they are sanitary valves. They feature a single eccentric structure. Their soft seal is predominantly different from the middle section. Their characteristic features are compactness, lightweight and minimalistic composition.
Who Uses Sanitary Valves and Why?
Now, let us talk a bit about the end users of sanitary valves. Usually, biopharmaceutical sanitary valves are used by folks concerned with the pharmaceutical industry, biotechnological facilities, and certain other purity industries. What makes them suitable for use in these industries? Let us find that out in this section of the discussion!
In medical industries, contamination is the last word you would want to hear. We don't need to build on why it is a taboo word there, right? Now to the real point, if there are services in the valves, then the chances of contamination increase by a significant factor. So ideally, valves that come without any services sound like a perfect pick for industries that we have mentioned in the earlier lines of this brief, right? Guess what? Sanitary valves come without any services! So that contamination problem is solved alright, what do you think?
Cleaning is cumbersome sometimes. When we are talking about mega industries like the pharmaceutical industry, then we need to pay more attention to streamlining the process. That's where sanitary valves save the day. Because they are not stained easily, they are a super convenient option. Now you might not realize it at first, but the extensiveness of the process is directly proportional to the amount of cleaning that needs to be done afterward!
Sanitary valve manufacturers in USA are making gold as they are a perfect pick for anyone who is weary of polishing and smoothing valves all the time. Do you know who that is? Pharma boys! Rust is enemy number one in all such settings. It can complicate things to a great extent. Hence, sanitary valves are a perfect pick again because they are made of polished stainless steel.
Standards & Certification
ASME-BPE
ASME has a BPE committee that acts as a governing body for BPE standards. The ASME-BPE standard is concerned with all aspects of BPE fittings. These aspects include tolerances, interior surface finishes, product markings, composition, and packaging. BPE certification implies that ASME has conducted an audit of a company. Companies that hold ASME-BPE certification can proudly flaunt that they are meeting the required standards. Such audits are a must for compliance. Companies who undergo the said audits have permission to label their products with ASME certification marks.
One of the key requirements of ASME-BPE standards is that the BPE fittings must be consistent in terms of dimensions. It doesn't matter who is producing them; the manufacturer becomes an irrelevant topic in this discussion. Then, these sanitary valves must also come with specific permanent markings on the outside of the fittings. These markings include heat number, material type, company, manufacturing country, surface finish, and the letters BPE inscribed on them.
An important question that arises here is: how is material verification performed in the case of BPE fittings? Well, it is done so by using a niton gun. Thanks to this clever invention, identifying a fitting in terms of its chemical composition is fairly easy. All that it takes is a single click! Performing this identification is extremely important since, without it, one cannot be sure about the materials that the end-users are getting.
Traceability
Traceability is one of the most important factors when we are talking about BPE fittings. It is absolutely essential that the chemical and mechanical make-up of the materials must meet the set criterion. Otherwise, the sanitary valves in question will not be given the due nod of approval. Here, talking about heat numbers is a must; they identify the manufacturing lot of the steel. Normally, heat numbers are marked on the outer side of the sanitary valves. Heat numbers must match up with the corresponding paperwork. This corresponding paperwork is dubbed Materials Test Reports. It serves as proof that the sanitary valves meet the specified standards.
MTR
Let us talk about Material Test Report (MTR) in this domain as well. It is an official piece of documentation from the mill; it specifies the mechanical and chemical properties of the steel. Its importance in material traceability and verification cannot be ignored. The MTR must be provided with every sanitary valve. Sanitary valve suppliers need to take care of these parameters.
Conclusion
So, that would be all from this brief. As it is evident from these lines, the biopharmaceutical sanitary valves have critical importance in medicine and related pharmaceutical industries. Precision and fine finishes are key parameters that distinguish them from their industrial counterparts. To ensure that nothing wrong has happened throughout the process, documentation and packaging have been given due weightage as well. It is these major points that allow users to trace back products to inception. Once the understanding is at the most perceptive level, users can easily pick the sanitary valve that is the requirement of the process.
Today, the industrial web is bigger than ever. It is getting more and more specific with every day passing. Biopharmaceutical industries needed something safer and more efficient to solve their quality woes and concerns. Sanitary valves are the answer, as it seems!