Best Practices of Sanitary Butterfly Valves in the US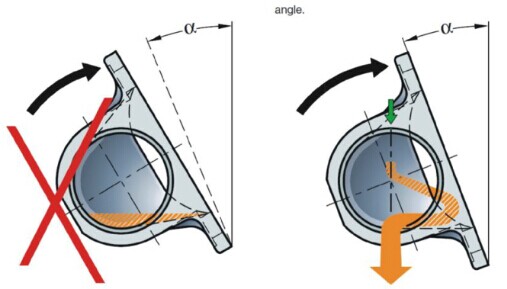 What is a Pharmaceutical Industry Valve?
In pharmaceutical industries, sanitary butterfly valves are used to let in air and moisture in certain measures. The valves are required to function well and smoothly without failure. The manufacturer ensures that all the standard requirements and materials are used in the manufacturing of such valves. They operate by applying plant air to open the valve and a spring inside the valve actuator to close the valve.

The valves give you great confidence in durability and quality performance through the contribution of stringent specifications they have been manufactured with and because the manufacturing team is highly competent and works diligently with professionalism to ensure that customers get the value of their money and have their expectations met.
Pharmaceutical industry valves require keen detail on specifications like pressure, temperature, flow coefficient, brake torque, and standard diameter size and weight so as to cover the maximum functional capacity as per the clients' requirements and specifications.
Most valve manufacturers understand the need for customizing valves for customers and they design them with world-class materials to ensure they function excellently.  The material mostly used is stainless steel to enable you to clean the surfaces well and to minimize corrosiveness during use.
How Does a sanitary butterfly valve work?
The sanitary butterfly valves are actuated manually or automatically by using electricity and their size can range from 1''- 6''. They have functional connections and that enables them to grip firmly onto the pipes when well tightened.  The end connections include the butt-weld connection, clamp connection, and bevel seat connection. The connections minimize the risk of spills or leaks in the pharmaceutical industry which is a major way of minimizing wastages and spill hazards.
The valves come in various designs and models to give you a variety and maximum benefit of users with the assurance that they are capable of performing excellently and according to your expected standards. It is good to get sanitary valves from a certified manufacturer who is approved by the government and one that supplies to the wide customer base. Besides, ensure that the suppliers test all tools and fittings before supplying to ensure that their customers get quality goods with minimal hitches.
Professionals do repair and maintenance and they ensure that your product functions as it were before breaking down or having a hitch. This indicates that the products are totally inspected and all surfaces polished with a clean finish. Good appearance and excellent characteristics or functions attract you to purchase manufactured and supplied sanitary butterfly valves.