Stainless Steel Sanitary Fittings
Adamant Valves carries a wide range of sanitary fittings at some of the lowest prices online. They were developed and are used because they are cleanable; either by dismantling a system and manually cleaning it or using a CIP (clean in place) process. They limit entrapment areas where bacteria could form or harbor. They are also corrosion-resistant.
Type: Fittings
Reference No.: SS
Sizes: 1″ – 12″
End Types: Butt-weld, tri-clamp, and I-line
Grades: 304 – 316L
Operation: Manual, Pneumatic, Electric
Adamant Valves SS series stainless steel sanitary fittings use:
SS series stainless steel sanitary fittings are widely used to the petroleum, metallurgy, plumbing, food, biopharmaceutical, and chemical industries;
SS series stainless steel sanitary fittings are high-quality products. They can be used for dairy, pharmaceutical, beer, beverage, edible oil, and other industries to meet their professional requirements.
Adamant Valves SS series stainless steel sanitary fittings advantages:
SS series stainless steel sanitary fitting has many advantages such as removable connection, simple structure, and easy maintenance;
SS series stainless steel sanitary fittings are high-quality pieces to ensure the use of performance and service life;
Adamant valves can provide fitting materials such as AISI 304 or AISI 316L, 304L and 316 materials, automated or manual operation valve according to your requests.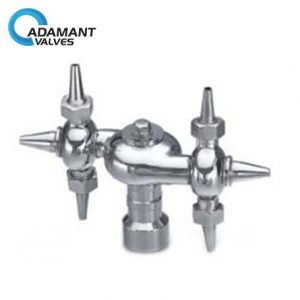 Materials Materials: AISI-304 Size: 1''-2'' Technical Parameter Self lubricating. Working pressure: 1 ~ 3bar Max. working temperature: 95°C Wetting radius: Max. 3m Cleaning radius: 2m Connection end: butt-welded, sanitary clamp, threaded or others upon request. Design standards: DIN, SMS, ISO / IDF, etc.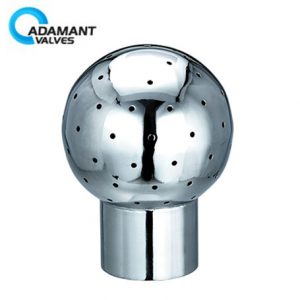 Technical Parameters Steel material Product wetted steel parts AISI 304 or 316L Provided with the material inspection report (1.4306 / 1.4404) Other steel parts AISI 304 Pressure Working pressure ≤145psi (10bar) Supply pressure for air actuator 70 ~ 116psi (5 - 8bar) Surface treatment Inside...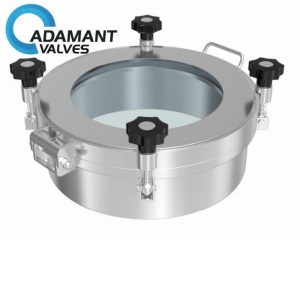 Sanitary Manhole is available in the following 7 types. They are mainly used in a variety of food, wine, beverage, pharmaceutical, and other industrial fields of pressure vessels.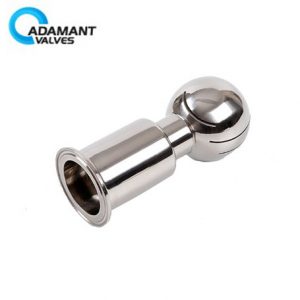 Technical Specifications: Material:304/316L Stainless Steel Spray pattern: 360°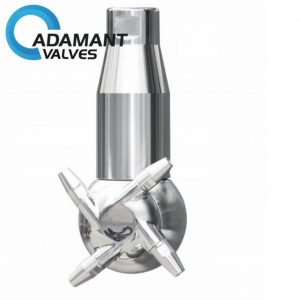 Specifications  Cleaning radius Diameter 14m Flow 4-45 m3 Insert pressure 4-10 bar Suggest pressure 6 bar Max temperature 95 °C Connections Thread BSP, 1.5"-1"(DN40-DN25) Clamps DIN/INCH Materials 316L PTFE Lubrication Cleaning medium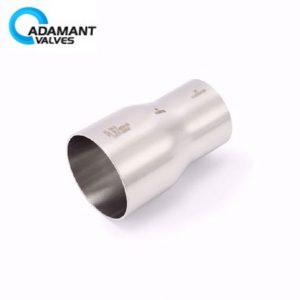 Specifications: Nom. Size A*T1 D*T2 L ATW-CR-020015 DN20*15 23.0*1.5 19.0*1.5 84.0 ATW-CR-025015 DN25*15 29.0*1.5 19.0*1.5 84.0 ATW-CR-025020 DN25*20 29.0*1.5 23.0*1.5 84.0 ATW-CR-032015 DN32*15 35.0*1.5 19.0*1.5 90.6 ATW-CR-032020 DN32*20 35.0*1.5 23.0*1.5 84.0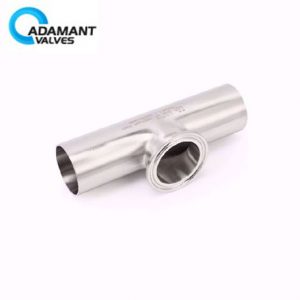 Types Tee Reducing Weld x Weld x Short Outlet Clamp Automatic Tube Weld Reducing Tee Automatic Tube Weld 180° Reducing Tee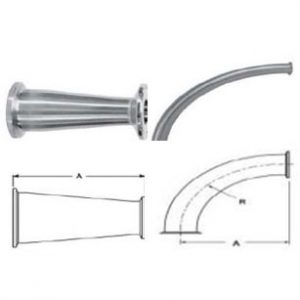 Sanitary clamp fittings are with sanitary clamp ends. They are widely used in pipeline systems for food, dairy, beverage, cosmetic, pharmaceutical, and fine chemical industries.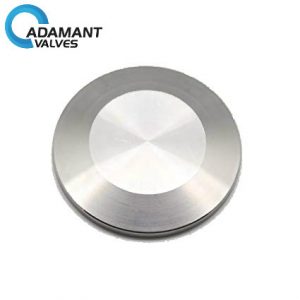 Tube OD × FNPT in A in B in Part Number 304 316L 0.50 0.98 0.18 SS14SEC-1/2-304 SS14SEC-1/2-316L 0.75 0.98 0.18 SS14SEC-3/4-304 SS14SEC-3/4-316L 1.00 1.98 0.25 SS14SEC-1-304 SS14SEC-1-316L 1.50 1.98 0.25 SS14SEC-1.5-304 SS14SEC-1.5-316L 2.00 2.51 0.25 SS14SEC-2-304 SS14SEC-2-316L 2.50 3.04 0.25 SS14SEC-2.5-304 SS14SEC-2.5-316L 3.00 3.57...