A globe valve, different from ball valve, is a type of valve used for regulating flow in a pipeline, consisting of a movable plug or disc element and a stationary ring seat in a generally spherical body.
Globe valves are named for their spherical body shape with the two halves of the body being separated by an internal baffle. This has an opening that forms a seat onto which a movable plug can be screwed in to close (or shut) the valve. The plug is also called a disc or disk. In globe valves, the plug is connected to a stem which is operated by screw action using a handwheel in manual valves. Typically, automated globe valves use smooth stems rather than threaded and are opened and closed by an actuator assembly.
Adamant valves offer globe valves broad versatility, solve your application needs from big to small, hot to cold, general to severe.
Reference No.: AV-21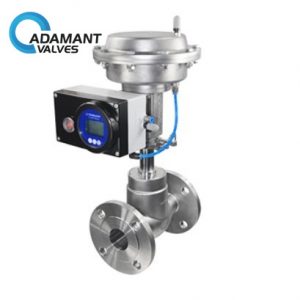 Size: DN25-DN100 to 1"-4" Material: ASTM304/316L, 1.4301/1.4404 Working temperature: -10℃ to +120℃ (EPDM) Working pressure: 10bar 145PSI Compressed air: 4-7bar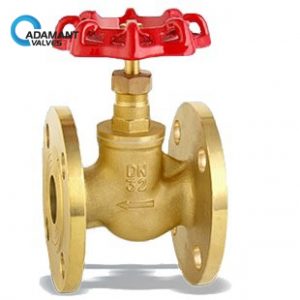 Materials: brass/bronze Size: DN15-DN150 Max Temp. : -20℃-120℃ Set Pressure: 1.6MPa Applicable Medium: water, non-corrosive medium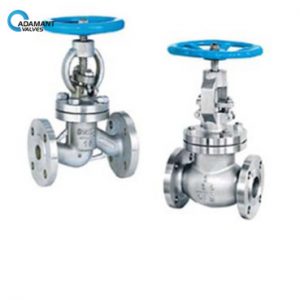 Specifications: DN15-DN200, 1/2"-8" Nominal pressure: PN1.6-6.4, Class 150/300,10k/20k Strength test pressure: PT1.5PN High pressure seal pressure test: 1.1PN Applicable temperature: -40~180℃ Material: CF8, CF8M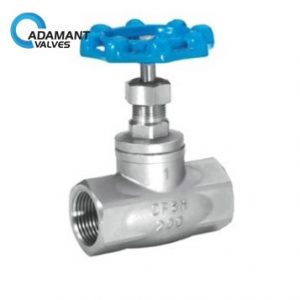 Material: CF8, CF8M Specifications: DN8-DN50, 1/2"-2" Nominal pressure: PN1 .6, 2.5, 4.0, 6.4 MPa Strength test pressure: 4, 3.8, 6.0, 9.6 MPa High pressure seal pressure test: 8, 2.8, 4.4, 7.1 MPa Applicable medium: J11W- (16-64) C water, oil, gas, J11W- (16-64) P nitric acid,...
Specifications: Size 1/2"-3", DN15 - DN80 Working temperature 130°C or 180°C Working pressure ≤8 bar or ≤10 bar Body material CF8/304, CF8M/316 Sealing material PTFE Connection Tri-Clamp, threaded, flange, welded Finishing Ra≤0.8 μm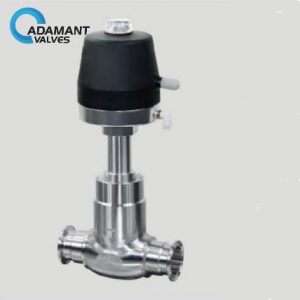 Specifications: Size 1/2"-3", DN15 - DN80 Working temperature 130°C or 180°C Working pressure ≤8 bar or ≤10 bar Body material CF8/304, CF8M/316 Sealing material PTFE Connection Tri-Clamp, threaded, flange, welded Finishing Ra≤0.8 μm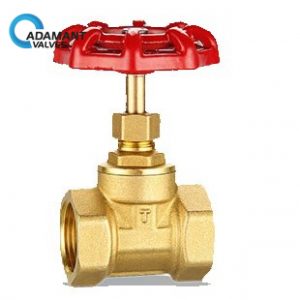 Materials: brass/bronze Size: DN15-DN50 Max Temp. : -20℃-120℃ Set Pressure: 1.6MPa Applicable Medium: water, non-corrosive medium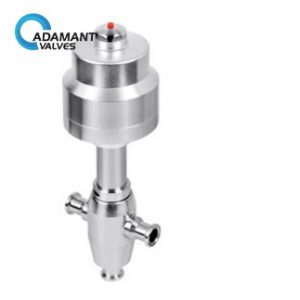 Material of Sensor: Stainless steel Design Features: Specifications: 1/2"-4", DN10-DN80 Material: CF8/304, CF8M/316 Connection standard: thread, clamp, flange, BSP, BSP, NPT, DIN Working pressure: 8bar (standard) 10bar (optional) Working temperature: 120 ° C (standard) 180 ° C (optional)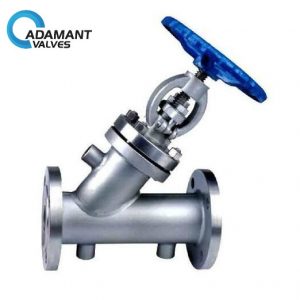 Specifications: Size DN15-DN150 Working temperature <550°C Working pressure 0.6-6 Mpa Body material 304/316L Sealing material PTFE Connection Flange