How Do Sanitary Butterfly Valves Work in Healthcare Industry?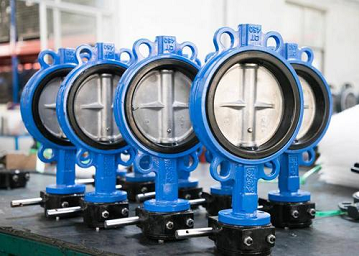 How are butterfly valves used?
Sanitary butterfly valve is a kind of valve widely used in the field of the sanitary level. The butterfly valve is called not because it looks like a butterfly, but because it is simple and easy to operate. There are many similarities, such as the butterfly is also a small and flexible insect, so this device is called a sanitary butterfly valve.
What are the types of sanitary butterfly valves?
The drive mode of the sanitary butterfly valve is divided into manual, pneumatic, and electric, among which the pneumatic butterfly valve is the terminal element in the process control. Besides the quality of the product itself and the correct installation, use, and maintenance of the user, it is very important to calculate and select the type correctly.
How to select a suitable butterfly valve?
Due to the failure of model selection when purchasing, it is easy to cause the system to start and stop, and some of them cannot even be used. Users and system designers must pay attention to the selection principle of pneumatic and hygienic butterfly valves. The specific principles are as follows.
Users and system designers should be aware of the importance of valves in the field and should pay enough attention to the selection of hygienic butterfly valves. One should choose suitable structural forms and materials according to the technological conditions; the flow characteristic of the pneumatic sanitary butterfly valve should be selected according to the characteristics of the process object; select the appropriate pneumatic hygienic butterfly valve caliber size according to the process operating parameters; select the required auxiliary device according to the requirements of the process, etc.
How Do Sanitary Butterfly Valves Work in Healthcare Industry?
The application of stainless steel sanitary butterfly valve in food and beverage is the thermal electric water heater, which is mainly composed of heating tank plate, pressure sensor, power conditioner, water conditioning tap, the inlet pipe, and outlet pipe components, etc.
The heating groove plate is the key component of the thermal electric water heater, which consists of the groove weight, sealing ring, cover, and electric heating elements.
The electric heating element is located in the tank of the tank plate, also known as the tank of the thermal water heater. Demand Water Heaters with a heating body made of steel heating tube allow cold water to enter the tank and be heated directly through the outside of the stainless steel thermals.
Food grade stainless steel butterfly valve is currently the most widely used heating method in the hot electric water heater industry.