Which is Better, Gate Valves or Ball Valves?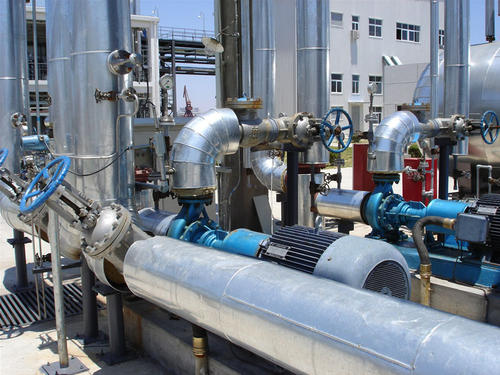 Which is better, gate valves or ball valves?
When it comes to choosing isolation or flow control valves that best suit your application, the two most common options that you can choose from are gate valves and ball valves. Both are essentially the same in functionality, but they are markedly different when you compare their structural qualities.
If you're wondering which option is right for you between gate valves and stainless steel ball valves, worry no more. In this post, we'll highlight the main features of these valves, then explain how each of them can serve you.
What are Gate Valves?
Gate valves consist of a closure element that is connected to the stem of the valve. The closure element is a solid disk component that serves as the gate moving up and down to start or stop the flow of liquid or gas.
To open the valve, the gate is lifted, typically by rotating it, and to close the valve, it is returned down to its initial position. On top of the valve is a bonnet or handwheel, which, when rotated, opens or closes the gate. This valve turns typically more than 360° to fully open or close valve.
Gate valves are sturdy and durable. You'll typically find them used in high pressure and high-temperature applications, which is one of the reasons they can prevent pressure drops in a system. They are used extensively in pharmaceuticals, manufacturing, the automobile industry, and oil and gas applications.
What are ball valves?
A ball valve is a flow control device that uses a hollow, perforated, and pivoting ball to either stop or allows the flow of materials. By turning through 90°, the handle of the valve turns the hollow, rotary ball, which then restricts or allows the flow of fluid. Unlike the multi-turn gate valves, ball valves are quarter-turn valves by design. This is because they can only turn up to 90°, which is enough to open or close the valve fully.
When the handle is turned to a position parallel to the pipe, it is open. When it stands perpendicular to the pipe or flow of material, it is closed (i.e. the bore of the valve aligns with the pipe to allow materials to flow through).
Compared to gate valves, ball valves have a simple design, and you can easily or quickly turn them on or off. They hardly freeze, and as the gate valves, they are equally durable and reliable – and are used in oil and gas settings, manufacturing companies, and marine applications.
Ball valves are mostly available as stainless steel ball valves, such as the 3-piece, unibody, split-body, and 2-Piece stainless steel ball valves. However, the 2-piece stainless steel ball valve is about the most widely used ball valve.
Ball valves vs gate valves: differences
As explained above, the main difference between ball valves and gate valves lies in their structural qualities and how they are marked. While both valve types are commonly used in residential and industrial applications, this structure difference helps inform the applications in which each of these valve types is most suitable.
Structure: A gate valve opens and closes by sliding a solid enclosure element up and down to allow or restrict the flow of fluid. Ball valves, on the other hand, have a stem and a ball with a bore that turns horizontally through 90 degrees to open or close the valve.
Ports: The ports of a valve are also known as its inlets and outlets. Gate valves, on the one hand, are bi-directional, meaning that they typically come with just two ports. Depending on the application and type of hate valve, the ports of a gate valve can be threaded, soldered, or flanged.
Ball valves, on the other hand, can have two or more ports. Likewise, the ports can be threaded, soldered, or flanged depending on the type and application of the valve. In most cases, stainless steel ball valves with three ports are used for mixing and diverting material flow in pipes.
Speed of opening and closing: Ball valves only need to turn 90 degrees to close or open. Therefore they are better suited for emergencies or applications that require fast opening and closing speed. Gate valves need to go more than 360 degrees to fully open or close, meaning that they operate slower and cannot be applied in emergencies.
However, keep in mind that if you want to prevent or reduce the risk of water hammering, you should go for gate valves, which typically open and close slowly.
Cost: Bulb valves are normally more expensive than gate valves of similar specifications, but since stainless steel bulb valves are more durable and require less maintenance, they may prove to be a more economical option in the long run.
Installation space: Bulb valves require more space than gate valves to accommodate a quarter-turn handle, while gate valves need smaller installation space than a ball valve.
Common applications
Shut-offs: Gate valves are generally suitable for applications that do not require frequent shutoffs, such as older plumbing systems and large water supply lines because gate valves have straight flow paths and fewer flow restrictions. Ball valves are used more in systems that require frequent shut-off requirements, such as new plumbing systems.
Ease of cleaning: Since gate valves are easier to clean, they are suitable in applications with slurries and viscous media. Ball valves are difficult to clean. Besides, the slurry particles could cause damage to the rotary ball. They are not suitable for food, beverage, and pharmaceutical applications.
Gate valves are used in power plants, mining, and water treatment applications, while ball valves are best for fire protection systems and marine applications.
You can get high-quality sanitary valves at affordable prices
At Adamant Valves, we provide you with high-quality sanitary valves, including stainless steel ball valve, butterfly, shut off and divert, check, and diaphragm valves for different applications. Feel free to contact us at (949) 407 8897 and have one of our experts help you decide which valve type is best for your needs.