What is the Difference Between a Ball Valve and a Needle Valve?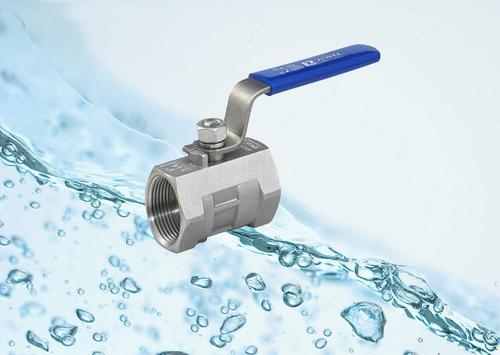 The valve is a significant component in designing a perfect control system. It is used to control the flow of fluids and adjust the pressure at varying points in a flow system. The choice of a particular valve, whether it is a 3-way ball valve or a needle valve, depends on its intended use and function. It is essential to know the specific valve suitable for a chosen system. This consideration should be factored into the design process to ensure proper flow control and pressure adjustment.
Ball valves and needle valves are very popular control valves. Although each has a different control mechanism, they are both used for controlling flow. This article will explain the main differences between ball and needle valves and the advantages and disadvantages of using each.
What are Ball Valves?
Ball valves are on-off valves. This kind of valve controls flow through the use of a ball; this is done by closing or opening the ball. The valve is opened completely by just a quarter-turn of the ball valve handle. The ball has a hole at the center, allowing flow when it is open and stopping the flow when the ball is closed at 90 degrees. You can regulate the flow of gas/liquid by opening the ball partially. Using the ball valve makes it easy to tell when the valve is opened or closed.
What are Needle Valves?
A needle valve is a simple control instrument used in a process system that has the on-off feature and controls fluid flow. The needle valve is quite similar to the ball valve, in that it has an on-off feature. However, it can regulate flow through different ways and settings. The needle valve has a needle-shaped plunger that blocks the path of a flow through the valve. It has a rotating stem adjustment mechanism that allows easy plunger positioning control. The plunger can move up and down to enable half-open, barely open, or fully open positionings. Needle valves have better precision for controlling flow due to their easy adjustability.
Application of Ball Valves
The ball valves are inexpensive but very durable. They are used in systems requiring good sealing to avoid leakages of fluids. The ball valve is used in specific industries due to its reliability and airtightness when appropriately closed. Ball valves are typically used in oil & gas, agriculture, manufacturing, mining, heating, cooling, and construction.
Stainless steel balls are used in a system where the purity of the fluid is of utmost importance. They are popularly utilized since stainless steel does not corrode and cannot contaminate the fluid. They have different applications in petroleum refining, brewing systems, and seawater environments.
Advantages of Using the Ball Valve
They are not expensive and are still quite durable
Provides low-pressure drop when open
The valves do not need much maintenance
They are also very easy to clean
Disadvantages of Using Ball Valves
Ball valves are not ideal for flow control requiring high precision control and adjustment
Abrasion of the ball's surface may occur due to its collision with fluid particles, leading to leakages
Application of Needle Valve
A needle valve provides high precision and good accuracy of control. A needle valve is applicable in vacuum systems and metering systems due to the need for high precision in these systems. The needle valve is also used in sample lines, fluid power systems, and automatic combustion control systems. Needle valves are not applicable in systems that require rapid changes in the valve's state.
Advantages f Using Needle Valves
They allow for ease of adjustability
Provides more precision in controlling the flow of fluids
There is usually a high-pressure drop when a needle valve is opened. This allows for efficient flow and less restriction in the processing system
The needle valve is neither affected by hot or cold temperatures
They can be quickly shut off with finger-tight pressure
Disadvantages of Using Needle Valves
A needle valve is not suitable for high flow processes
Although it provides increased precision adjustment, it isn't easy to adjust rapidly
The needle valve is not suitable for high flow processes
It is usually challenging to know if the valve is open or closed during use
Buy top-quality sanitary valves at affordable prices
Looking for high-quality valves? Visit Adamant valves to get the best sanitary valves, including stainless steel ball valves, butterfly valves, shut off and invert, check and diaphragm valves for different applications. You can quickly contact any of our experts to help you get a suitable valve for your system by calling us at (949) 407 8897.