Difference Between Diaphragm Valve and Butterfly Valve and Their Different Areas of Application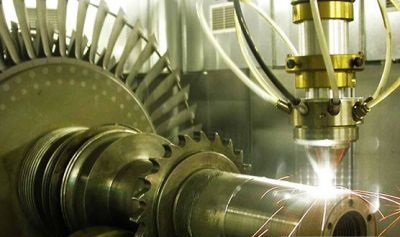 Valves are essential devices used in complex engineering systems. They are used to control media flow through a system and also regulate pressure from one end to another. There are different kinds of valves, such as the ball valve, needle valve, butterfly valve, etc. In this article, we will look at the differences between a diaphragm valve and a butterfly valve, their advantages and disadvantages, and areas where each has suitable application.
What are Diaphragm Valves?
Diaphragm valves are bi-directional on-off throttle valves. They control the flow and speed of fluids through an area. Diaphragm valves regulate the area through which fluids enter or exit the system. The name diaphragm comes from a thin and flexible membrane that moves up and down within the valve's body, causing it to open and close. Diaphragm valves can be made from plastics, single-use materials, and stainless steel. Stainless steel Diaphragm valves are easy to maintain, and they are clean and leak-proof.
How Do Diaphragm Valves Work?
Diaphragm valves are pretty similar to pinch valves in the way they work. The valve has a linear compressor that pushes the thin diaphragm into contact with the valve's body. When the user decides to shut the valve, the actuator is pressed or turned, pushing the membrane to the edge of the valve, thus closing the valve.
Criteria for Selecting a Diaphragm Valve
You may encounter some problems specifying the correct valve size to use as there are no industry standard diaphragm valves. Below are some parameters you can consider when purchasing a diaphragm valve, so you can make the right choice.
● Valve size: The size of the valve is important since they have different throttling applications. As such, the size of the valve has a way of affecting the control of the fluids. To get the right valve size to use, ensure that the volume of the process fluid moving through the system is known. Hence, it's important to know the state of the liquid, how it flows, as well as the viscosity and specific gravity of the fluid. Endure to also know the inlet and outlet pressures and temperatures.
● Deciding the Type of Actuator to Use: The actuator type will determine the size of the diaphragm valve you should select. Actuation types include electric motor, thermal, pneumatic, hydraulic, etc. This factor determines how the valve is opened or closed. The type of actuator you use depends on the force of the fluid flow through the system.
Advantages of Using a Diaphragm Valve
1. It serves as an on-off and throttling service valves
2. There is no case of stem leakage when using the diaphragm valve
3. The diaphragm valve provides tight bubble service
4. There are no pockets that trap impurities, slurries, and other solids.
5. Diaphragm valves have suitable linings that are resistant to chemical attacks.
Disadvantages of the Diaphragm Valve
1. Diaphragm valves are not suitable for use where the temperature is below -60 or more than 450 degrees Fahrenheit.
2. It is also not suitable for use in a flow system, where the flow pressure is more than 300psi.
3. Diaphragm valves are not ideal for use in multi-turn operations
Application of Diaphragm Valves
Diaphragm valves are used in different industries because they are cheap, very effective, and made in different sizes and forms. Below are some common places where the diaphragm valve is of importance:
1. Power industry
2. Vacuum services
3. Breweries
4. Corrosive applications
5. Water treatment facilities, and
6. Pharmaceutical manufacturing systems
What Are Butterfly Valves?
A butterfly valve controls fluid flow using a rotating circular plate or two hinged semicircular plates attached to a transverse spindle and mounted on a pipe to prevent or control flow. Butterfly valves are used mainly in places with limited space. They are very easy to operate and they open fast, with just a 90-degree rotation of the handle that will cause the valve's complete opening or closure.
Advantages of Using Butterfly Valves
1. They are relatively light in weight
2. Butterfly valves work well in small spaces since they have a compact design
3. Have low-pressure drop and high-pressure recovery
4. They are used to provide bubble-tight service
Disadvantages of the Butterfly Valve
1. The butterfly valve leaves residual materials in the pipeline.
2. The flow turbulence affects the movement of the disc.
3. Sometimes, the thickness of the valve may restrict the fluid flow.
4. Thick liquids can sometimes prevent the disc from moving freely.
Application of Butterfly Valve
Some common applications where the butterfly valve offers effective control includes:
1. Vacuum service
2. Slurry and similar services
3. High pressure and high-temperature water and steam services
4. Compressed air or gas applications
5. Cooling water, air, games, and fire protection.
The most significant difference between the butterfly and diaphragm valves is their valve elements. The diaphragm valve uses a thin, flexible membrane, whereas a butterfly valve uses a circular plate that controls fluid flow by closing and opening.
Are you in search of top-quality valves for your system? Visit Adamant valves to get high-quality sanitary valves, including stainless steel diaphragm valves, butterfly valves, pneumatic valves, and electric valves for different flow systems. Feel free to call us today at (949) 407 8897 to reach our experts and get the perfect valve for your system.