The Difference Between Sanitary Valves And Industrial Valves
Hygienic valve is used in the occasion which needs higher hygiene requirements, from the shape and function, it can be said to be no different from ordinary valves. That is to say, the difference between a sanitary valve and an ordinary valve is that they are made of different materials and use of different occasions.
First of all, the materials are different, because the sanitary valve is widely used for pharmaceutical, food, daily chemical and so on, these products are edible or directly in contact with the human body, so the production of some machinery is required to have high hygiene conditions. And ordinary valve materials such as steel, iron, copper and other materials cannot meet, for example, steel and iron, these materials are used as valves, if the liquid or air humidity is relatively high, they will corrode and rust, thus polluting products. Copper valves are the same, and copper rust is a toxic substance, so it can not be used as a sanitary valve.
Sanitary valves are made of stainless steel materials, which have good corrosion resistance, non-toxic and odorless, will not cause pollution to the product. Sanitary valves are generally 304SS or 316 stainless steel, after the completion of production, it has been processed with the special treatment, it is incomparable with industrial valves in many ways, such as cleanliness, simple installation and so on, which is a special valve for food, pharmaceutical and other industries.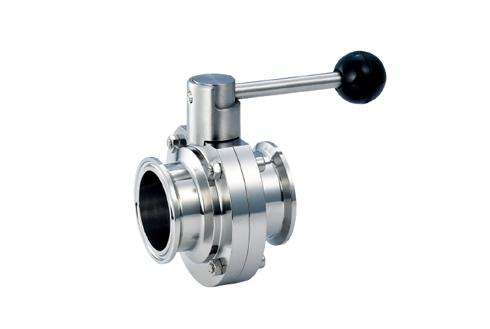 Industrial valves are generally designed according to the use of models, mainly in high temperature and high pressure working environment, they have the long service life and flexible mode of operation, its appearance and internal are less smooth and beautiful than the sanitary valve, but it cannot be replaced by sanitary valves in many places.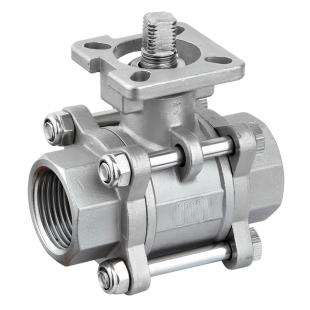 Adamant Valves is based on the user demand to develop models, mainly in high temperature and high-pressure working environment, they have the long service life and flexible operation. Adamant Valves researched and developed a number of new sanitary valve products, the successful development and production of the sanitary valve, sanitary ball valve and other clean fluid mechanical equipment, enhance the strength of the enterprise. We have passed the ISO 9001 quality management system certification, a variety of products have the 3A certification, access to a number of health valve technology patents.

Prev: Main Performances of Sanitary Ball Valves Next: Where and how to purchase sanitary valves with good quality?