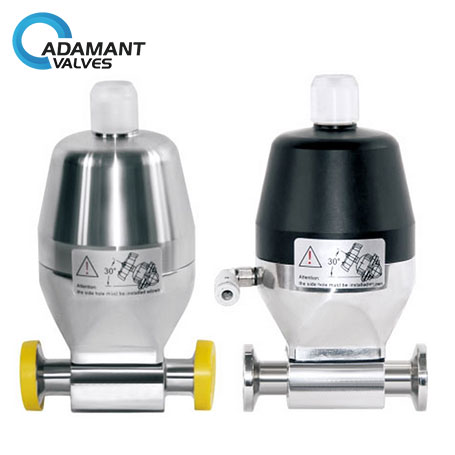 The Working Temperature Range of the Rubber Seals
Owners of various food industries and those who work there have a better understanding of the thermal conditions that surround such places. The sanitary valves used in such places should therefore have rubber seals that can withstand a wide temperature range. When buying rubber seals for these valves, it is good to understand various thermal requirements in your industry so that you go for the sanitary butterfly valves that will work effectively in those areas.
If your sanitary valves are likely to be exposed to high temperatures, the rubber material selection is possibly going to be a critical factor as it can prolong or cut short the lifespan of your valve. Here are a few tips on rubber material selection:
For food industry applications, temperatures close to 150 degrees F may render most rubber plastic seals unusable. However, you can find great choices for food industry applications that can operate up to 200 degrees F or beyond. Such seals can still accept steam cleaning (open end) and not steam pressure. Most of the rubber materials available in the market can operate above 200 degrees F. Examples are Silicone (4500 F), Buna (2300 F), EPDM (3000F), Teflon (4500 F), and Viton (4000 F).
Sanitary silicone rubber seals can withstand high temperature in addition to steam sterilization though it's not recommended that you use them for perpetual steam service.
Teflon rubber seals have excellent thermal qualities. This material can withstand steam sterilization and continuous steam at low pressure. When selecting a Teflon rubber valve assembly, be careful to ensure that it has suitable external construction that can stand those thermal conditions that your valve will be exposed to.
For instance, do not go for rubber seals with a lot of filler material around the cover for those applications that call for intermittent steam. This is because contraction and expansion of the rubber liner may loosen the end connections.
Other factors to consider for rubber seals operating under higher temperature applications
Most sanitary valves manufacturers usually reduce the working pressure range on their products as the temperature rises. Ensure you consider this when specify the rubber seal for your valve.
If the valve will be connected to a piping system that's subject to numerous steam cycles, its cool own cycle will possibly see a large amount of vacuum. Therefore ensure that the rubber seal you choose has the vacuum pressure rating in addition to the working pressure.
Selecting the right rubber seal
When selecting the rubber seals for your sanitary ball valves or any other type of valves, ensure that you consider the thermal range of their intended use. This will give you a hint of the temperature range of the rubber seal to use. Other than the temperature range, also consider the working pressure because it usually determines the working temperature.
How long your rubber seal will last depends on the frequency of use, thermal conditions, the material it's made of and several other factors. Be sure to ask your supplier any questions before you buy a rubber seal.