The Advantages of Intelligent Valve Positioners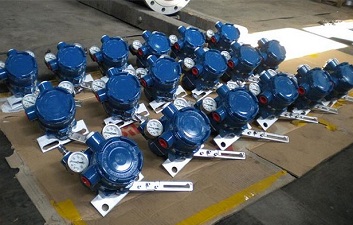 What is a Regulating Valve?
Regulating valves, also known as control valves, control fluid flow by increasing or decreasing the size of their flow pathway. Some can be controlled remotely or integrated with automated systems. Regulating valves are specialized valves that monitor and adjust the volume, pressure, direction, and flow rate through the pipeline. There are many design variations used for specific applications such as blending, metering, flow control, and so on. Regulating valves are the best solution for precise control of pressure and flow rate.
Regulating valves are categorized by their actuating method. The main types are the electric regulating valves and pneumatic regulating valves, which meet different working conditions and processing techniques. Usually, the electric regulating valve is directly actuated by an electric actuator. The valve opening is regulated through an analog signal of 4~20mA or 0~10V.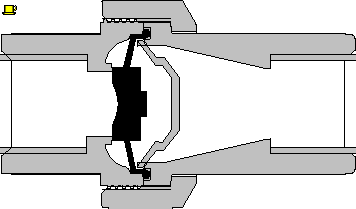 The Advantages of Regulating Valves
Valves that are used in angle stroke regulations include sanitary ball valves and sanitary butterfly valves. It's easy to operate an electric regulating valve. There's no need to compress air. But its response speed is slow, and the control precision and regulating performance is poor. It's limited to applications with low precision control requirements and low switching frequency.
In comparison, with its high control precision, fast response, good stability, and versatility, the pneumatic regulating valve is widely used in the process control field of various industries and sectors. As the brain of the regulating valve, the valve positioner plays a decisive role in the control performance and field functions of the entire regulating valve.
The Advantages of Intelligent Valve Positioners
Compared with the traditional electric-gas switch type valve positioners, intelligent valve positioners have broader applications and market prospects in terms of control precision, response speed, function extension, and improving the level of automated control. As such, intelligent valve positioners are seen as the future direction and development of the valve positioner.
Features of Different Intelligent Valve Positioners
Various intelligent valve positioners have slightly different structures and functions while having their own characteristics. Standard valve positioners can be widely used in the position control of process control valves with pneumatic actuators.
As a process controller, it combines with pneumatic actuator valves to form an intelligent regulating valve. It can directly receive the real-time process value signal of the sensor and form a relatively independent complete process control loop with the sensor to achieve a closed-loop control function. It can not only be combined with pneumatic actuators such as angle seat valves, shut-off valves, and diaphragm valves to form a valve positioning control system using an external line position sensor. It can also be combined with angular stroke pneumatic actuators such as ball valves, butterfly valves, or diaphragm-type pneumatic regulating valves to form valve positioning control systems using built-in angular stroke sensors. It can be used in single-role actuators such as always-open or always-closed valves and be used for control of the double-role actuator.
The position feedback signal can send the valve's actual position or the actual process value to the controller for easy system information collecting and monitoring. The binary output signal can expand the control function of the regulating valve and improve the automation level of the system.
A good human-machine interface is easy to operate. A large-screen digital LCD display shows the set value and the actual value in real-time. It can also show the environmental temperature of the valve. Three-button menu instructions make it easy for on-site debugging and maintenance.
Intelligent Valve Positioners from Adamant Valves
Intelligent valve positioners can upgrade the functional performance of regulating valves when paired up in strategic ways. They complement the capabilities of control valves, providing further control and automation when necessary. Adamant Valves is a trusted valve supplier working to remain at the forefront of valve innovation. If you're curious about how intelligent valve positioners can benefit your valves and overall pipeline system, please contact us.