Float-type Mechanical Valve Description:
Float-type mechanical valve for rapidly venting air from water piping systems at start-up for moderate to hot water.
Large orifice can vent large volumes of initial air for quick system start-up
Combination of precision-ground float and valve seat with rubber contact assures seal tightness when vent is closed
Only one moving part, the free float, eliminates concentrated wear and provides long maintenance-free service life
Facilitates drainage of the system by introducing air when the system has to be drained
Dual function as a rapid initial air vent and a vacuum breaker.
Float-type Mechanical Valve Specifications: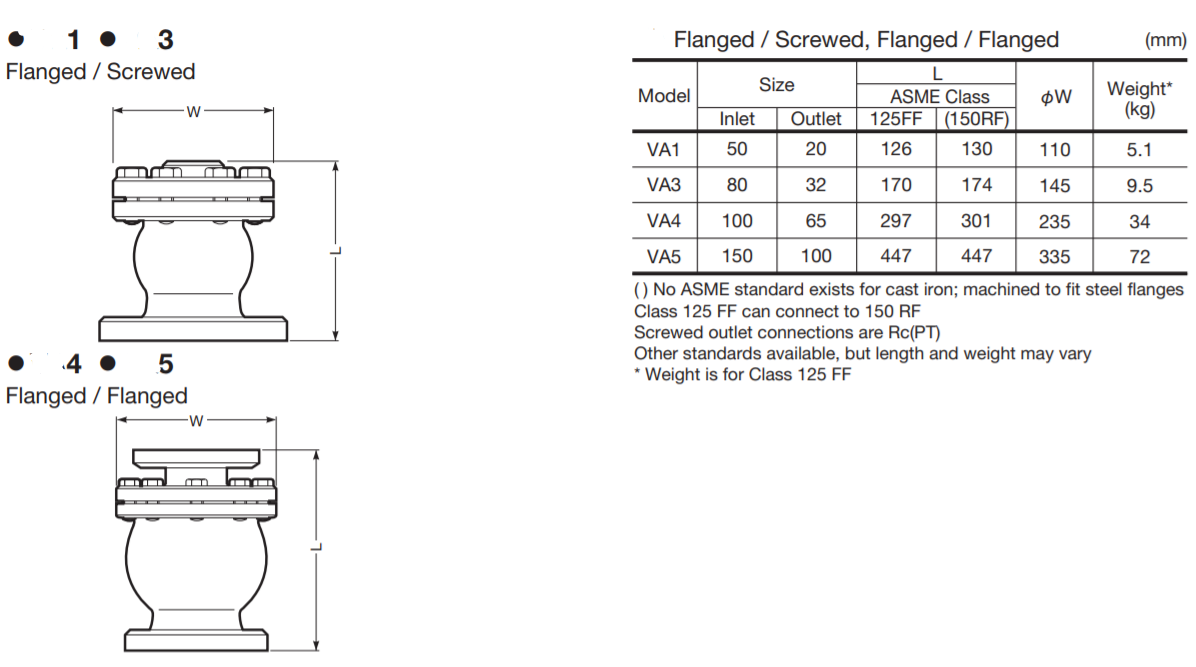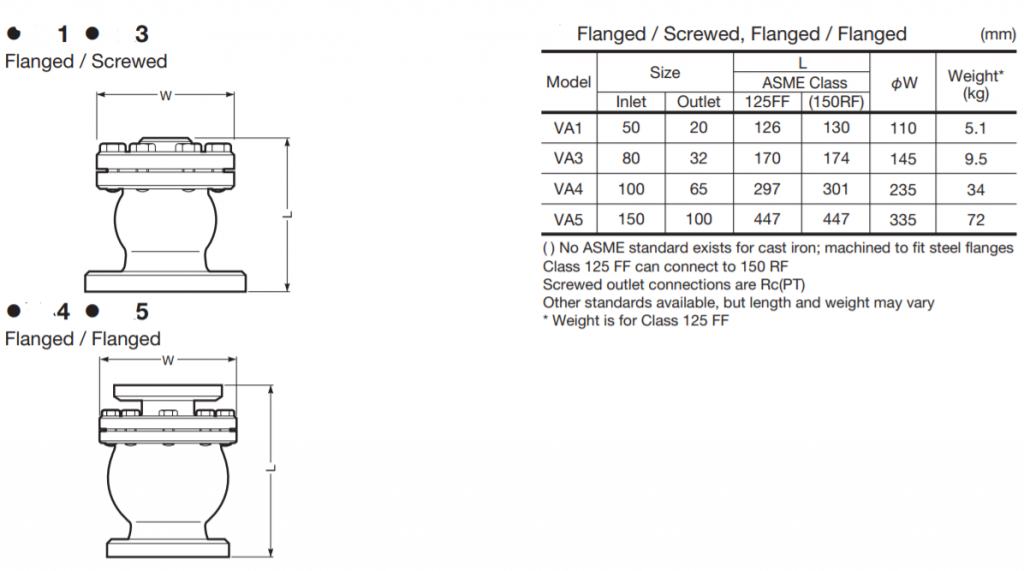 Float-type Mechanical Valve Applications:
Water pumps, water pipes, water storage tank, heat water tank, liquid storage tanks.
Water, hot water – VAS, VA Water
Hot water, non-toxic or other flammable liquid – VS1A series