Materials Used in Inlet and Exhaust Hygienic Valve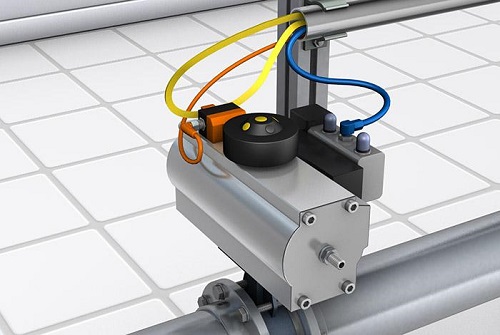 What are Hygienic Valves?
Hygienic valves are special valves made from materials with very high purity. They are common in food, beverage, and dairy manufacturing as these are processes that do not need any form of contamination. Medical, chemical, pharmaceutical processes also require hygienic valves.
Hygienic valves are generally crucial in processes that require a high level of cleanability. Standard features of hygienic valves include easy cleaning, crevice-free, and a well-polished contact surface.
Hygienic valves are different from aseptic valves. We use aseptic valves mostly in industries that require very high purity levels. They are used in injection drugs, cosmetics, microelectronics, and others.
Aseptic valves are mainly used to control processes and minimize contamination from different environmental sources.
The valves used and the design is fundamental in sanitary applications.
Types of Hygienic Valves
The different valves used in manufacturing processes require very high purity and easy cleanability. They are the globe, pinch, knife or gate, needle, butterfly, ball diaphragm, and plug valves.
Diaphragm valves: this kind of valve is related to pinch valves, but the valve body has a diaphragm made from an elastomer rather than an elastomeric liner. With this kind of diaphragm, flow is easily separated from the closure element.
Pinch Valves: this kind of valve makes use of a flexible elastomer in its lining that can easily be pinched to close and cut off the flow and reduce the fluid pressure. Pinch valves are used to control linear flow and as a throttling device using their on and off mechanism.
Gate or Knife valves: these are Linear motion kinds of valves. The valve uses a mechanism that involves a flat closure element that slides into the flow stream and shuts off flow. There are two types of gate valves: parallel and wedge-shaped.
Needle valves: These have a small, slender, and pointed end at the end of the valve stem. Lowering this tapered end restricts fluid flow through the valve.
Globe valves: the globe valves are generally linear motion valves with rounded bodies. These valves are used in the industry and other manufacturing processes to regulate fluid flow both on/off and throttling services.
Butterfly sanitary valves: These valves control fluid flow where high sensitivity is needed. They are quick opening valves and are used as throttling devices to manage fluid flow effectively.
Ball valves: These valves have a large sphere with a central hole equal to the inside diameter of the pipe where there is flow. As the ball rotates inside the valve, it restricts or permits fluid flow through it.
Specifications of the Hygienic Valves
There are certain important specifications that hygienic valves should have. This includes the diameter, working pressure, and operating temperature. We can measure the valve diameter by measuring the distance across the Inlet or outlet port. The working pressure is the designated pressure at which the valve operates. The operating temperature is the stipulated temperature that the valve can work at. The media types that the sanitary valve can regulate include glasses, liquids, and suspended solids.
Materials Used in the Hygienic Valves
Hygienic valves are made with a specific material that ensures their cleanability. Metals and plastics are the two common materials used in Inlet and exhaust hygienic valves. Examples of metallic materials that give quality hygienic valves are brass, bronze, copper, cast iron, ductile iron, stainless steel, and steel. Examples of plastic choices include PVC and CPVC.
Typical end connections of the hygienic valves include threaded, socket-weld, or buttweld. The different actuation of hygienic valves includes electric, pneumatic, hydraulic, and manual.
The Inlet and exhaust of a valve need to be resistant to high temperature, corrosion, and fatigue. The valve seat can be hardened with molybdenum steel to meet this requirement. The valve spindle can be made from molybdenum chrome alloy with a layer of stellite welded onto the seating face — a heat-resistant nimonic alloy valve head.
Stainless steel valves are usually chrome-plated to improve their lubricity and reduce the wearing of the stem.
Final Thoughts
The kind of material used in the Inlet or outlet of a hygienic valve ensures a high level of cleanability and purity not to contaminate the flowing fluid. Suitable materials include stainless steel, brass, copper, and plastics.
Are you looking for high-quality hygienic and sanitary valves? Look no further. You can visit Adamant Valves to get the best hygienic valves made from stainless steel, brass, bronze, and quality plastic materials. You can contact us to get yours or speak to any of our experts to get a suitable material for your hygienic valve by calling (949) 407 889.