Where are Quality Stainless-steel Three-way Ball Valves Available?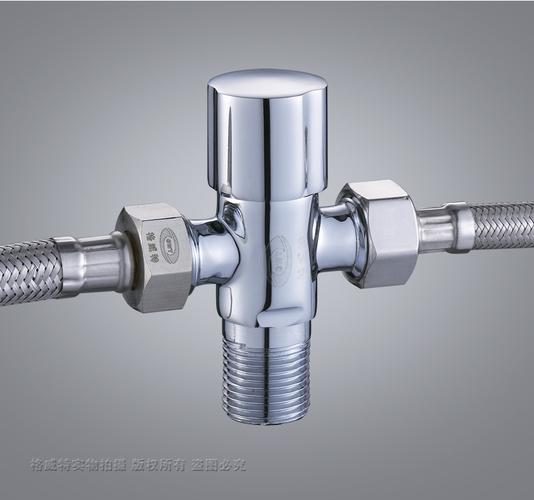 Ball valves make it easy for efficient control of flow. They are suitable for throttling and controlling flows requiring frequent 'on' and 'off' service. The balls have handles that are easily turned to 90 degrees to allow for easy opening and closing of the valve. Stainless steel ball valves are suitable for use in areas where sanitary is of utmost importance.
Three-way ball valves made of stainless steel have impressive properties. They're resistant to corrosion, are not affected by high temperature, and are well suited for specific industrial applications when a ball valve is not fit. Three-way ball valves have a unique design to make the flow of fluids run from the center port to either side. When looking to get quality stainless steel three-way ball valves, one of the things to consider is the type of valve you need.
Types of Three-way Port Valves
Full Port Ball Valves: This valve allows a full flow of fluids and is mainly used on hard piping systems. They have their dimensions very similar to a hard pipe.
Standard Port Ball Valves: The standard port ball valve is also suitable for piping but is mainly used with a hose because it does not restrict flow. The standard port ball valves have the exact internal dimensions as the corresponding host size.
What are the Properties of Stainless Steel?
Steel is an alloy of iron and other metals. It has a very high resistance to heat and corrosion. Stainless steel is a class of steel comprising chromium content as high as 10.5%. Stainless steels have higher corrosion resistance when compared to other steels. Stainless steel comprises iron, carbon, and chromium with other alloying elements. Stainless steel may contain alloys such as nickel, magnesium, molybdenum, and nitrogen.
There are different properties of stainless steel that make it an excellent choice for a wide range of industrial applications. The chromium content of stainless steel makes it highly resistant to corrosion, making it ideal for manufacturing parts and components where purity is required.
Also, the chromium content accounts for stainless steel's high strength and durability.
Manufacturers require stainless steel to make different machine components because of its high heat resistance, increased formability, and easy fabrication. Stainless steels are long-lasting, they have an attractive appearance, they are environmentally friendly, and they are easily recyclable. Stainless steels do not require constant maintenance, and they do not need coating or painting.
How Can I Get Quality Stainless Steel Bulb Valves?
Several manufacturers produce quality ball valves today. A good choice is Adamant Valves. One thing to look out for when purchasing valves is the specifications for each application. At Adamant Valves we provide different Sanitary ball valves. Our AV-2 series sanitary ball valves are made of high-quality stainless steel suitable for various applications in the food and biopharmaceutical fields.
Our AV-2 series sanitary ball valves are suitable for different industrial use as they have an easily removable connection, a simple structural design, and are easy to maintain. Our AV-2 series ball valve rubber seals and valve plates are very high quality to guarantee long-lasting performance and service life.
Ball valves control flow through the use of a ball; this is done by closing or opening the ball. The valve is opened completely by just a quarter-turn of the ball valve handle. The ball has a hole at the center, allowing flow when it is open and stopping the flow when the ball is closed at 90 degrees. You can regulate the flow of gas/liquid by opening the ball partially. Using the ball valve makes it easy to tell when the valve is opened or closed.
Applications of Stainless-Steel Ball valves
The ball valves are inexpensive but very durable. They are used in systems requiring good sealing to avoid leakages of fluids. The ball valve is used in specific industries due to its reliability and airtightness when appropriately closed. Ball valves are typically used in oil and gas, agriculture, manufacturing, mining, heating, cooling, and construction industries.
Stainless steel balls are used in a system where the purity of the fluid is of utmost importance. They are popularly utilized since stainless steel does not corrode and contaminate the fluid. They have different applications in petroleum refining, brewing systems, and seawater environments.
Final thoughts
The quality of stainless-steel ball valves depends on the grade of steel used in making it. Three-way ball valves have two kinds of flow passage patterns, and each is dependent on the choice of application. These are Type L (3-way and 2-port) and Type T (3-way and 3-port).
Looking for high-quality stainless steel ball valves? Look no further. You can visit Adamant valves to get the best sanitary valves, including stainless steel ball valves, butterfly valves, shut off and invert, check and diaphragm valves for different applications. You can quickly contact any of our experts to help you get a suitable valve for your system by calling us at (949) 407 8897.