The advantages of sanitary butterfly valves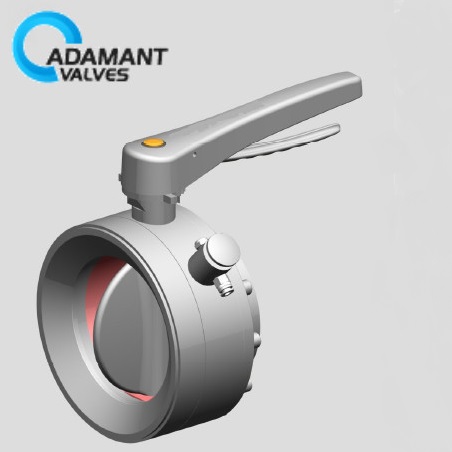 The advantages of sanitary butterfly valves include:
1. The butterfly valve rubber sealing and valve plates are imported, ensuring the performance and service life of the butterfly valve.
2. High-precision CNC is used to lathe the valve to ensure reliable interchangeability of the butterfly valve, saving the trouble of uncertain performance due to change of rubbers.
3. Nylon sleeve is inlaid into the valve stem so the opening and closing are easy and flexible due to reduced friction.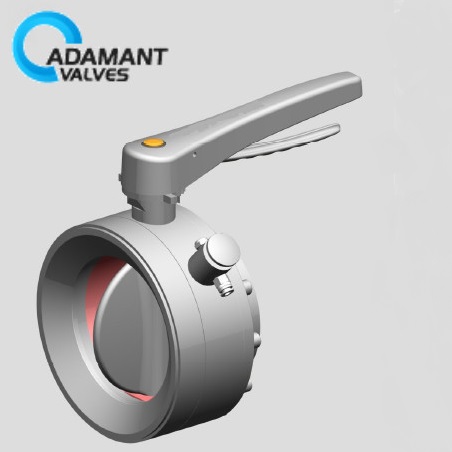 4. Steel parts are all stainless steel, rubbers are all food-grade rubbers, so the sanitation level is high.
5. The valve body diameter is equal to that of the pipeline, and narrow and streamlined valve plate, when open, is in the same direction with the fluid, which results in large flow and small resistance, causing no material accumulation.
6. There are wrench type and pull type for handles, which can withstand big operating torque and is not prone to wrench-off.
7. Opening and closing range is 0 to 90 degrees. It can be fixed at positions in every 15 degrees. And it's adjustable, easy to open and close and operate.
8. They all use detachable connections. The structure is simple and it's easy to maintain.
9. The shape is light and beautiful, with a bright surface that doesn't attract dust and irritate hands.
10. They undergo rigorous strength and sealing test to ensure quality.
11. Samples undergo no less than 30000 times' fatigue life test to ensure their service life.