What are The Uses and Features of Sanitary Diaphragm Valve?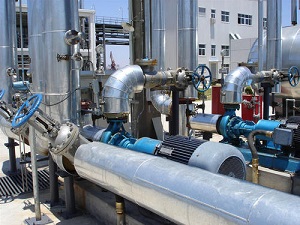 How do Sanitary Diaphragm Valves Work?
The Sanitary diaphragm valve adopts the clamp type. It has the advantages of simple structure, beautiful appearance, quick assembly and disassembly, quick switch, flexible operation, small fluid resistance, safe and reliable use.
Sanitary diaphragm valves use a flexible diaphragm connected to a compressor by a stud which is molded into the diaphragm. Instead of pinching the liner closed to provide shut-off, the diaphragm is pushed into contact with the bottom of the valve body to provide shut-off.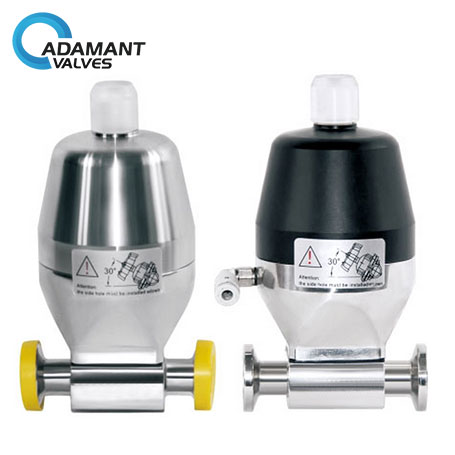 What is the use of a sanitary diaphragm valve?
Its steel parts are made of acid-proof stainless steel, and the sealing parts are made of food silicone rubber or polytetrafluoroethylene material, which conforms to food safety standards. It's widely used in food, wine, beverages, dairy products, fine chemicals, pharmaceutical, and biological engineering, and many other industries.
Sanitary diaphragm valves are more informally known as clean valves thanks to their simple yet efficient working principle. A handwheel / An actuator is used to control the shaft that connects to the diaphragm membrane, which in turn controls the flow rate for the process media.
What is a sanitary pneumatic diaphragm valve?
The sanitary pneumatic diaphragm valve consists of sanitary diaphragm valve and a pneumatic actuator. It uses compressed air as the driving force to regulate the flow of fluid medium in the pipeline.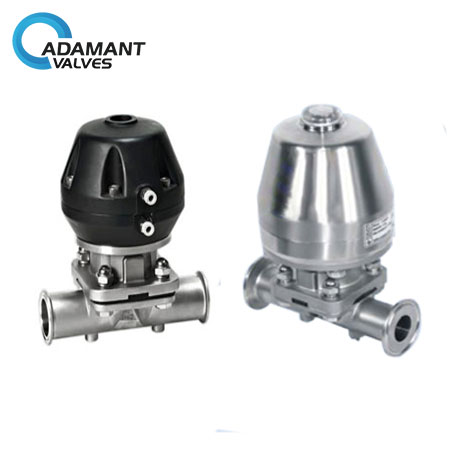 Since valve body that has a corrosion-resistant lining and diaphragm that is corrosion-resistant are used in the structure, and there's no stuffing structure, the throttle element is the elastic diaphragm, the flow channel of the valve body is smooth, pneumatic diaphragm valve has the advantages of small resistance, large flow, no leakage, convenience and reliability, fire-and explosion-proof. It's widely used for flow regulation in industrial automation systems that contain strong acid, strong alkali, strong corrosion, high viscosity, glumes, fiber, and toxic media.
Conclusion
In simple terms, the main purpose of a sanitary diaphragm valve is to control the flow of liquids and gases. Sanitary diaphragm valves have a rubber diaphragm that moves up and down within the body of the valve, causing opening and closing against a hard seat.
Adamant Valves is a global sanitary valves manufacturer and valves supplier. It has grown to become one of the leading valves manufacturers for high precision stainless steel sanitary valves, pumps, and pipe fittings.