AV-5MS Sanitary Manual Shutoff And Divert Valves
Materials
Materials: AISI-316L, AISI 304
Size: 1"-4"
Seal: PTFE
Options: Silicone, EPDM, Viton
Elastomers: EPDM
Options: Viton, Silicone
Other seals: EPDM  all seals complying with FDA21CFR177.2600
Sanitary Manual Shutoff And Divert Valves Application
AV-5MS series has versatility and hygienic qualities. In terms of versatility, both manual valves can be configured as a shut-off valve with two or three ports or as a change over valve with three to five ports. In addition, the manual operated valve can easily be converted to a pneumatic operated valve by replacing the crank mechanism with a actuator.
Since these valves are not operated by compressed air, they have even fewer moving and spare parts. This reduces the cost of ownership further and simplifies maintenance.
Sanitary Manual Shutoff And Divert Valves Standard Design
         forged spherical body
         Compact design
         360 degree orientation
         Mix-proof design, the bodies can be with different diameters.
         Over-pressure protection design preventing the pressure fluctuate to 30bar
         Easy disassembly
         Seat lift type and cavity spray type available
Sanitary Manual Shutoff And Divert Valves Technical Specification
         Size available: DN25-1″ to DN100-4″
         Max. working pressure: 145psi (10bar)
         Control air pressure: 70 ~ 102psi (5 ~ 7bar)
         Working temperature range: EPDM: 14 ~ 248°F (-10 ~ 120°C)
         Sterilization temperature: 302°F (150°C, Max. 20 min)
         End connections: butt-welded, sanitary clamp, threaded, flange, DIN, SMS, RJT, IDF or others upon request.
         Finish: <32Ra (<0.8µm); Other finishes available upon request.
Combination Style: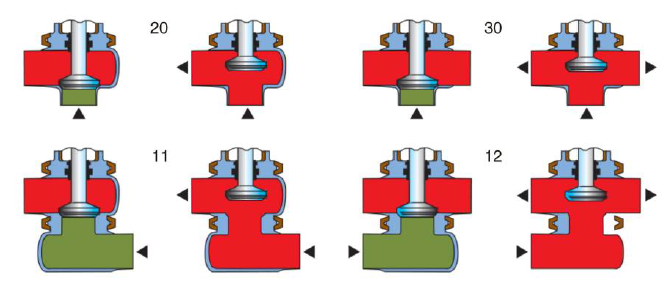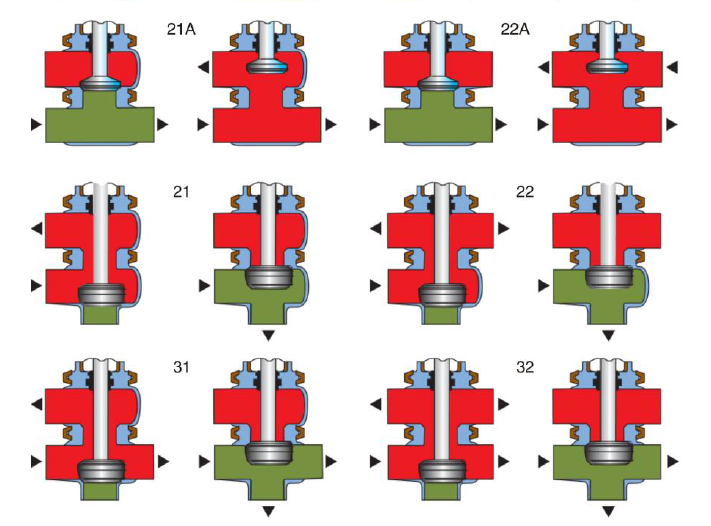 Technical Parameters

Steel material
Product wetted steel parts
AISI 316L, AISI 304
Provided with material inspection report
Other steel parts
AISI 304
Seal material
Standard
PTFE
All seal materials comply with FDA 21CFR177.2600
Options
FPM, Silicone, EPDM
Pressure
Working pressure
0 ~ 145psi (0 ~ 10bar)
Supply pressure for air actuator
5 ~ 7bar (70 ~ 102psi)
Temperature
Working temperature
-20 ~ 350°F (PTFE)
Surface treatment
Inside surface treatment
Ra 16 ~ 32µin (0.4 ~ 0.8µm)
Outside surface treatment
Matte
Connection
End connections: threaded, BSP / BSTP / NPT, clamp, flange or other upon request.