The Advantages and Features of Fixed Ball Valve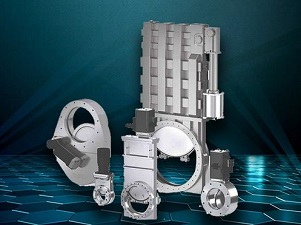 A ball valve whose sphere has a fixed shaft is known as a fixed ball valve. The fixed ball valve is mainly used for high pressure and large diameter occasions. According to a different installation of valve seat sealing rings, a fixed ball valve can have two configurations: a valve seat that is sealed in front of the sphere and a valve seat that is sealed behind the sphere.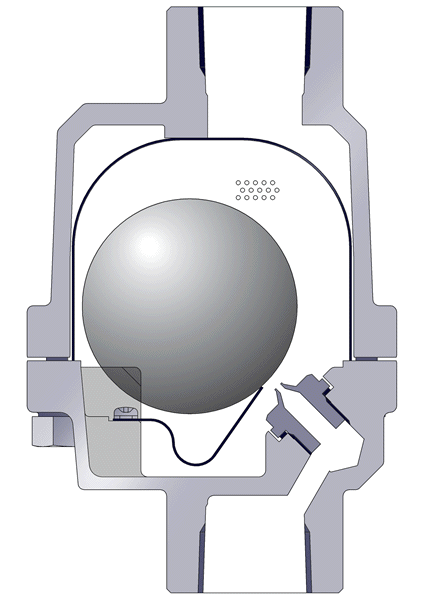 1. The features of fixed ball valve
1) Double blocking and discharge function:
fixed ball valve uses spring to preload floating valve seat, regardless of whether the valve is fully open or fully closed, valve seats at the upper and lower side block the fluid, the retentate inside the valve body chamber is discharged through the discharge valve.
2) Automatic pressure relief function:
when the temperature rise of retentate inside the valve body chamber causes abnormal pressure rise, there's no need to use a safety valve, the valve seat itself can be used for automatic pressure relief. This is very important to ensure the safety of the valve when transmitting liquid medium.
3) Fireproof safety structure:
valves have a fireproof safety function, their design and manufacture comply with the requirements of API 607 and API 6FA.
2. The advantages of fixed ball valve
1) Sealed emergency grease-injection:
extraneous substance in the medium or fire causes the accidental failure of valve seat sealing, the grease-injection valve provides a quick connection with the grease-injection gun. The inlet pump easily and quickly injects the sealing grease into the valve seat sealing part, easing the leakage.
2) Reliable valve stem sealing and low operating torque:
In addition to the standard sealing ring, an O-shaped sealing ring is also set up on the stuffing cover. Double sealing ensures the reliability of the sealing of the valve stem. Additional graphite stuffing and the injection of sealing grease lower the leakage of the valve stem after the fire to the lowest. The slide bearing and thrust bearing of the valve stem make the valves easy to operate.
3) Full diameter or reduced diameter:
According to our needs, we can use structures in full diameter or reduced diameter. The flow aperture of the full diameter valve is equal to the inner diameter of the pipeline, which is easy for pipeline cleanup.
4) The valve stem can be lengthened:
According to the needs of installation or operation, the valve stem can be lengthened. Sanitary ball valve with lengthened stem is especially suitable for urban gas and other occasions that need to have pipelines laid. The size of the lengthened valve stem is determined by the customer's needs.
5) Flexible operation:
The use of valve seat and valve stem bearing with a small friction coefficient and good self-lubricating performance greatly reduces the operating torque of the valve. Therefore, even in the absence of sealing lubricating grease, we can flexibly operate the valve in the long term.