Sanitary Ball Valves Structure And Types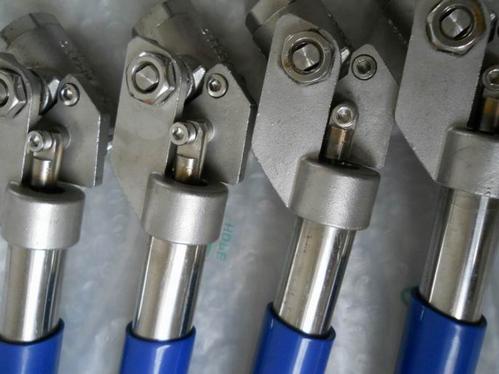 A ball valve, as its name suggests, is one type of quarter-turn valve with a ball placed in the fluid path. The ball has a straight hole through it. When the hole is positioned in the same direction as the fluid path, the fluid is released, and when the hole is positioned perpendicular to the fluid path, the fluid is stopped.
Defined according to the ball&hole sizes, there are mainly three types of ball valves available: the full port type, the standard port type, and the reduced port type.
Full Port Type/Full Bore Type
A full port ball valve offers no flow restriction. That is to say, when the ball valve is open, the liquid can flow freely through it. This is achieved by making the ball larger than the path size so that the hole bored through it can be the same size as the path.
Standard Port Type
A standard port ball valve does not have an oversized ball, and as a result, the hole is smaller than the fluid path. A standard port ball valve presents a small amount of flow restriction as the fluid passes through the valve.
Reduced Port Type/Reduced Bore Type
A reduced port ball valve, on the other hand, has an even smaller ball and an even smaller hole, which creates a significant flow restriction as the fluid passes through the valve.
Defined according to the valve body styles, there are five general ball valves: single body type, three-piece body type, split body type, top entry type, and welded type. The differences mainly lie in how the valve pieces—especially the ball casing—are manufactured and assembled. Their operation principles are the same.
In the sanitary fluid process, residuals in the ball valve will seriously harm the human body. However, in the half-open position of the ball valve, a gap may be created between the ball bore and the body in which fluid can be trapped. The cavity-filled ball valve can help prevent the medium from retaining inside after medium flow. This type of ball valve is mainly applied to the pharmaceutical and biotechnology industries.