What is Balanced Sleeve Type Pressure Relief Valve?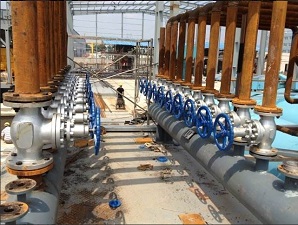 The Introduction of Pressure Relief Valve
A pressure relief valve is a kind of self-regulating valve that uses throttling to reduce the inlet pressure to desired outlet pressure. When the inlet pressure and the amount of flow change, it relies on elastic components and the force of transmitting the medium to keep the outlet pressure unchanged.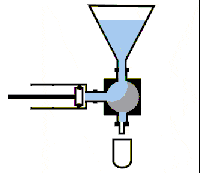 Sanitary pressure relief valve that is now commonly used is first-grade throttling. The valve flap is cone-shaped. The pressure relief valve of first-grade throttling has a better effect in low-pressure drop. But in high-pressure drops, cavitation is prone to occur, leading to premature damage to the throttle.
Usually, two or more pressure relief valves are used in parallel, increasing the operating cost of the system and its instability. In order to solve the problem of pressure-relieving under the high-pressure drop, a kind of second-grade throttling balanced sleeve type pressure relief valve was designed.
What are the types of pressure relief valves?
According to the structural form, pressure relief valves can be divided into direct-acting film type, direct-acting bellows type, pilot film type, pilot bellows type, and pilot piston type. Regardless of the structural form, they all use elastic components to automatically balance the pressure of the medium to regulate the opening of the valve flap to throttle and reduce pressure.
The valve flap is the essential part of the pressure relief valve. Whether it is reasonably designed or not directly affects the performance of the pressure relief valve.
Second-grade throttling balanced sleeve type pressure relief valve has a lot of advantages:
1. It can achieve second-grade throttling, thus solving the problem of pressure-relieving under high-pressure drop conditions, slowing down the hydraulic shock, avoiding cavitation, reducing the noise. It can also be used for pressure relieving under low-pressure drop conditions.
2. Through a simple structural design, the valve flap is kept balanced in the horizontal direction while also being kept balanced in the vertical direction. This reduces the cost of design and manufacturing.
3. The lateral thrust of the valve flap is balanced. The piloting is smooth. The service life of the joint surface of the valve seat is improved, and the structural optimization is reasonable.
4. The valve flap can be quickly disassembled in whole, which is easy for maintenance.
5. The elastic components only correspond to the outlet pressure of second-grade throttling, which can improve the stability of the outlet pressure of the pressure relief valve.