Why Do We Need Balancing Valves?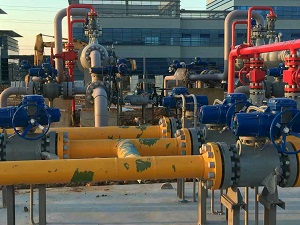 What is a balancing valve in plumbing?
A balancing valve is a specialized valve designed to regulate flow rates and maintain proper pipeline system function. Balancing valves have excellent flow regulation characteristics; they ensure consistency by controlling and equalizing pressure levels in disparate areas throughout piping systems. By ensuring proper flow rate performance, they ensure maximum efficiency and help prevent common issues that can lead to system malfunctions.
In this way, balancing valves act as critical insurance to protect other valves and piping components from high-pressure or high-temperature damages. The relative flow rate and the relative valve opening are aligned in a linear relationship. Each balancing valve should be equipped with an accurate valve opening indicator with a minimum reading of 1% of the valve's full opening range.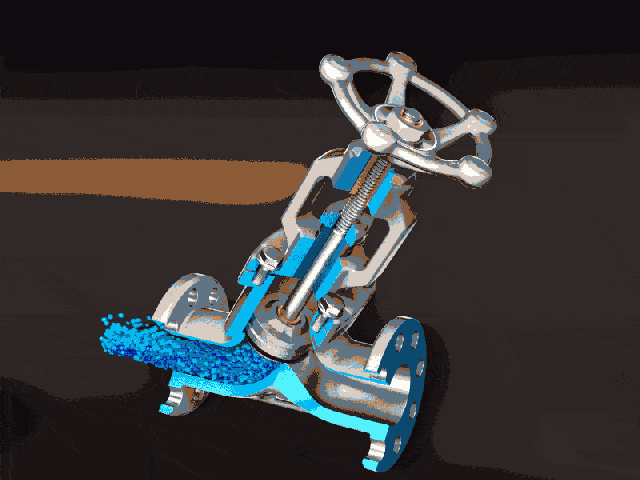 How do flow balancing valves work?
There are many different types of balancing valves that work in slightly different ways. However, all balancing valves are able to convert a variable input into a consistent output. As piping systems experience turbulence, pressure losses, and flow rate fluctuations, the balancing valve is there to create consistency. Let's look at the working mechanism of one of the most popular types of balancing valves, the static balancing valve.
The static balancing valve uses an obturator, or spool, to increase and decrease the size of the pipeline opening, which mechanically regulates the exit flow capacity. This concept is displayed in the .gif image above. As you can see, the valve spool is threaded, making it easily rotate to open and close. Most static balancing valves are equipped with two access points for the installation of flow meters, automated flow regulation devices, or manual testing devices. These devices monitor the flow rate upon input and output to ensure and confirm proper balancing performance. System designers can use these tools for instant flow feedback.
Balancing valves can also be restored to their original locked position. They have a complete shut-off function, negating the need to install a sanitary shut-off valve if a balancing valve is installed. There are quantitative measurement functions and regulating functions. When performing system debugging, debugging staff adjusts the balancing valve by engaging in human-machine dialogue with a dedicated intelligent meter to achieve the hydraulic balance of the system.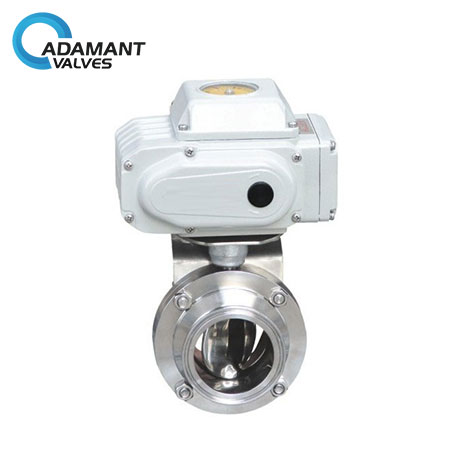 Applications of Balancing Valves
1) Balancing Valves can equalize boiler or chiller outputs
When a boiler or chiller is installed in a piping system, they often alter the flow rate of the entire system, decreasing its overall efficiency. Even these small differences in flow can affect the system's ability to achieve maximum performance. In an industrial manufacturing system, these inefficiencies can result in productivity losses worth untold fortunes. In this case, balancing valves should be installed in each boiler or chiller unit to achieve the designed output flow and ensure the safe and normal operation of each surrounding component. When the chillers are connected to multiple cooling towers, each cooling tower should also be fitted with a balancing valve.
2) HVAC Balance Valves in commercial heating networks
Urban, commercial, and industrial heating pipe networks are often built around a boiler room or a heat station. They provide heating to a number of commercial spaces, industrial facilities, apartment buildings, or offices. Each building is a different distance from the heat source, and effective equipment must be installed to eliminate the remaining pressure near the loop. Otherwise, the flow distribution won't meet the design requirements, resulting in overheating in the near-end and underheating in the far-end. A balance valve should be installed on each main pipe and each branch pipe to ensure the balance of flow between each main pipe and each building. In this way, balancing valves are truly essential to keeping the heat on.
3) Residential HVAC air conditioning pipe networks
In order for indoor heating systems and air conditioning pipe networks to meet stringent energy-saving requirements, risers and branch pipes must be aligned with the system's designated target flow rate. Balancing valves should be installed on the main pipe, riser, and branch pipe in order to regulate flow rates throughout the system.
4) Thermal Stations
Systems where a thermal power plant or boiler room supplies hot water to several thermal stations also require the use of balancing valves. In order for each thermal station to achieve the required water flow, a balancing valve should be installed at the main loop side of each thermal station. In order to ensure that the water flow of each secondary loop is the designed flow, a balancing valve should also be installed at the secondary loop side of each thermal station.
Balancing Valves from Adamant Valves
Installing the correct balancing valve intended for your desired application is a critical step to ensuring the longevity of your piping network and its performance at maximum efficiency. Whether it's a balance valve for HVAC, industrial use, or another purpose entirely, Adamant Valves is your trusted supplier of sanitary valves. If you have any more questions about sanitary balance valves, please contact us.