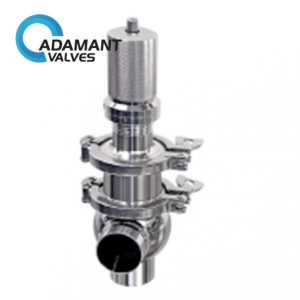 Materials: 304/316L Size: 1"-4", DN25-DN100 Max Temp. : 130℃ Set Pressure: (0-3bar/0-6bar/6-10bar) KV Value: 8.5-180m3/h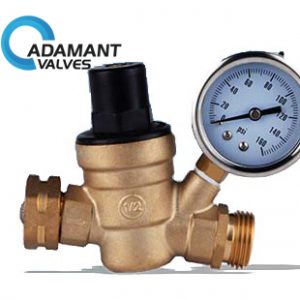 Materials: Brass Size: DN20 Set Pressure: 1.6 MPa Structure: piston type Channel position: two-way Connection form: threaded connection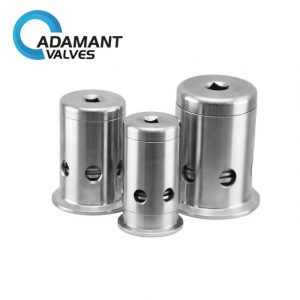 Body Materials: 304 Stainless Steel Calibration Range: Pressure: set at 15 PSI Vacuum: set at 0.15 PSI Temperature Range: 0 ℉ to 250 ℉ Minimum order: 10pcs each size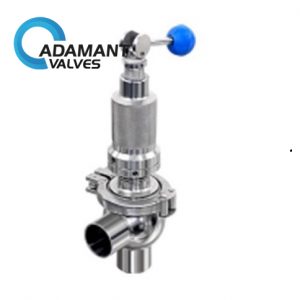 Materials: 304/316L Size: 1"-4", DN25-DN100 Max Temp. : 130℃ Set Pressure: (0-3bar/0-6bar/6-10bar) KV Value: 8.5-180m3/h
Specifications: Reference No. : AV-9S Body Material: AISI 316L / AISI 304 Sizes: 1", 1 1/2", 2", 3", 4" Seal: EPDM Options: Silicone, Viton (FPM) All seals comply with FDA 21CFR177.2600. Max. pressure setting: 145psi, others upon request.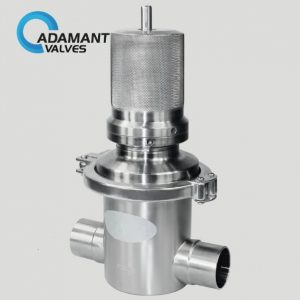 Specifications: Size 1"-3", DN25-DN80 Normal-pressure PN 2.5-10 Inlet pressure 8 bar Outlet pressure 0.3-5 bar Kv 4-70 m3/h Max. temperature 180 °C Medium Steam, gas, liquid Connection Clamp, screw thread, flange, welded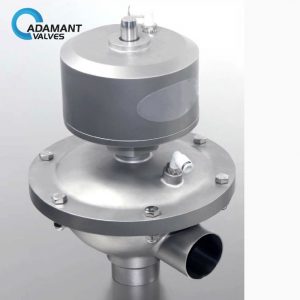 Specifications Size Custom Working temperature -10 to 150 °C Working pressure 8 bar Body material 304/316L Sealing material EPDM + PTFE (FDA177.2600) Connection Clamp, thread, welding Finishing Ra< 0.6µm Standards ISO, DIN, SMS, RJT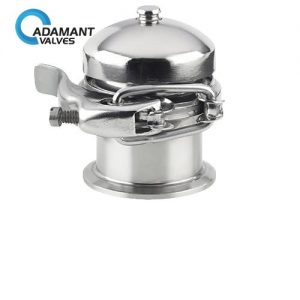 Materials: Product Wetted Parts Stainless Steel 316 O-ring Buna, other options available Plug Teflon Dimensional Data: Overall Height: 1.625 inch Special characteristics: Available in 2-inch Tri-Clamp connection Line pressure positions the stem and o-ring Valve is positioned at the high point of the piping Not...