The Overview of Temperature Controlled Valve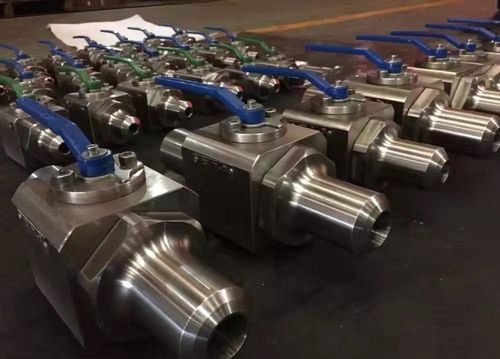 A temperature-controlled valve is a kind of temperature-regulating (or rather flow regulation) device installed on the water supply pipe of the radiator. It can be divided into manual temperature-controlled valves and automatic temperature-controlled valves.
An automatic temperature-controlled valve is also known as a self-powered temperature-controlled valve or automatic thermostatic valve. An automatic temperature-controlled valve consists of a self-operated actuator of the temperature sensor and a special temperature-controlled sanitary valve body.
An automatic temperature-controlled valve usually is composed of a valve body and valve heading. The valve body is usually copper cast or hot-forged.
The temperature sensor of the valve heading is either liquid or solid. And there're two types of solid ones: wax-made and thermal memory alloy. The medium of solid sensors popular on the market today is mostly paraffin, and thermal memory alloys are rarely seen.
Temperature controlled valve body: the advantages of copper casting are that products of complex cavity shapes can be made, the cost for molding is low, and the production cost is low. The disadvantages are that there are many casting defects, and the pressure-resistant strength of the material is poor. On the contrary, due to the high value of the molding, complex forging equipment, and high production costs, copper forged valve body can be made into a high-strength product, and pressure resistance is also much higher than that of the cast valve body, and the casting defects are effectively avoided. Thus, for valve bodies whose shape is not too complex, professional manufacturers all use hot-forging to manufacture valve bodies. However, there're also some manufacturers who use casting for productions, which should be carefully identified by users.
When choosing the valve body, there's another detail that requires attention. For simplicity of the design of the valve body, the water inlet and outlet of the straight-through valve body are on the same axis. While such a design is no doubt simple, the displacement room for the valve core will be affected. The displacement for the valve core of this kind of valve body is generally only 2-3mm.
The filling medium of the temperature sensor inside the temperature-controlled valve heading is either liquid or solid. Ordinary manufacturers, limited by the size of the production, often only use one kind of technique to manufacture liquid or solid valve heading. Only some large manufacturers will simultaneously produce liquid and solid valve headings to facilitate customer choice.