The Performance of Hydraulic Solenoid Valve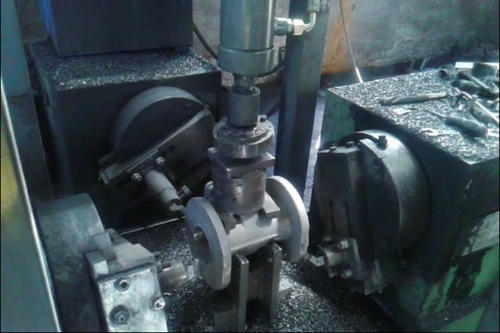 A hydraulic solenoid valve is a kind of internal actuator used to control the hydraulic flow direction. Pressure, flow, and direction control valve play a vital role in the hydraulic system. The performances of hydraulic solenoid valve are as follows:
1. The overcurrent maximum capacity of solenoid reversing valve
The hydrodynamic force of the hydraulic press will increase with the increase in the amount of flow. And the electromagnet itself has a limited thrust, thus limiting the maximum overcurrent capacity of the solenoid valve.
2. The reliable reversing of solenoid valve
After the electromagnet is energized, we should first check whether the solenoid valve can be reliably reversed in the presence of electromagnetic force. If the electromagnet is disconnected from the power supply, the solenoid valve can reset under the force of the spring. Reasonable design can ensure that sanitary valve body hole and valve core and other components are finely processed in order to improve the reliability of reversing the solenoid valve.
3. The pressure loss of solenoid valve
The pressure loss of the solenoid valve is caused by flow and throttle losses. Because the opening of the solenoid valve is small, the loss of throttle is relatively large.
4. The reset time of the solenoid valve
Under normal circumstances, it is specified that after the electromagnet is energized, the reversing of the valve core takes 5 to 7 seconds. The time from a power outage to the reset of the valve core is equal to the time of reset of a single-arm hydraulic solenoid valve.