WHAT IS THE DIFFERENCE BETWEEN SANITARY FITTINGS AND FIXTURES?

Building construction has taken a new phase over the past decades. It has infused convenience and suitability for easy access to basic facilities and amenities that are essential in a building structure, especially, light and clean water. Buildings are now constructed with architectural designs, fixtures, and fittings to cater to hygiene, cleanliness, sanitation, safety, security, and so on. These architectural designs, fixtures, and fittings are noticeable in wiring plans as well as other external and peripheral features that are necessary for a building, especially plumbing works. It is popular fact that plumbing is one of the most essential and indispensable aspects of a building as it plays a crucial and vital role in building constructions from pipelines installation, drain pipes, valves, valve assemblies, water sink and closets, hand basins to other devices in a building for a functional and hygienic water system. To achieve this, certain things such as sanitary fittings and sanitary fixtures are essential and needed for improving plumbing efficiency. However, most people mistake tom for jerry. In this article, we will make clear distinctions between the two – Sanitary Fittings and Sanitary Fixtures – while stating their unique features and usefulness.
The general idea on fixtures and fittings is that fixtures include those objects or appliances that are attached to the building, that is, the object that is permanently fixed on the building and cannot be removed without causing damage to the building. They are static, immovable, and motionless. On the other hand, the knowledge is that fittings are those objects or appliances that are not fixed to the building other than using a screw or nail; they can be easily moved and detached. However, the differences between sanitary fixtures and sanitary fittings go beyond this elementary knowledge of fixtures and fittings although it could further help in explaining one from the other, the differentiation on this knowledge is not totally sound.
By way of definition, sanitary fitting or sanitary fixtures are those objects or things mostly used in applications and processes requiring a clean, healthy, or sterile process such as dairy products, food processes, pharmaceuticals, medical and chemical productions as well as personal hygiene etcetera. These objects and appliances are made to be easily maintained, cleaned; crack free and they are also made with polished contact surfaces. They are also made with materials to preserve their sterility and cleanliness in the course of usage. They are also easily sanitized and disinfected.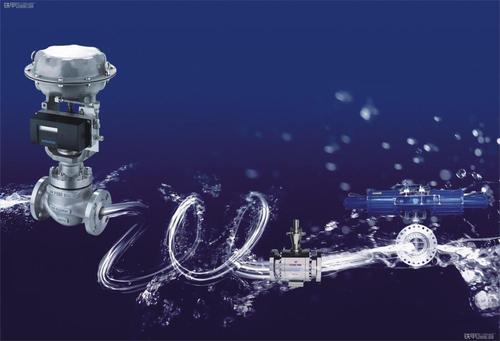 Distinctively, a major difference between the two is that, in the first part, sanitary fixtures are those sanitary objects or appliances that are fixed or attached. They are commonly referred to as sanitary furniture. They are static, immovable, and motionless. Sanitary fixtures are sanitary wares or furniture attached and installed in different parts of a building and they are permanently connected to a plumbing system to be used for the reception and discharge of water or waste. Examples of sanitary fixtures include water closet, lavatory or washbasin, urinal, floor drain, flushing cisterns, showers, faucets, hose bibs, bathtubs, dishwashers, sinks, laundry sink, drinking fountain, bidet to mention a few. These fixtures are made from dense, durable, and non-absorbent materials that do not harbor bacteria or allow germs to multiply such as cast iron, ceramics, sheet steel, non-ferrous metals, and alloys.
On the other hand, c also known as hygienic fittings or sanitary clamps are those objects or appliances used to seal, clamp and fasten two or more separate ends of sanitary fixtures from any crevices or gaps to maintain a high hygienic standard. In other words, sanitary fittings are used to create closures, linkages, and a secure connection between sanitary fixtures so as not to create any leaking site or gap that can harbor or lead to exposure of bacteria and germs. Examples of sanitary fittings are determined by the connection types such as ball and sleeve fittings, barbed fittings, cam-lock fittings, compression fittings, crimp fittings, end fittings, flanges, threaded fittings etcetera; It is also determined by the function of such fitting such as fittings which extends or terminate (for example, adapter, coupling, sleeve, union, cap, plug etc.), fittings which add or change directions (for example, elbow, tee, wye, cross), fittings which changes vessel size (for example, reducer and olet), and fittings which provide special connections (for example, nipple) it could also include Valves for regulating and controlling of flows (for example, gate valves, globe valves, angle valves, check valves – spring check valve and swing check valve – ball valves, metered valves, flow control valve, thermostatic valves, temperature relief valve, pressure reducing valve, flushometer, sensor operated valves), traps for preventing foul gas from sewers to back flow (for example, floor traps, gully traps, intercepting traps) etcetera.
In summary, sanitary fixtures are those wares, equipment, and furniture in place for clean and hygienic purposes while sanitary fittings are those objects and appliances used to connect these fixtures together to achieve a high standard of cleanliness free from germs and bacteria. Notwithstanding the above distinction between sanitary fixtures and sanitary fittings, based on the uses of each, it is noted that although sanitary fixtures and sanitary fittings are distinctively different, both work hand in hand and are essential in achieving a sterile and germ-free environment. Sanitary fixtures and sanitary fittings are both essential for unparalleled efficiency in achieving a high level of joint cleanliness which is critical to delicate productions as mentioned earlier.