Butterfly Valves in Different Working Conditions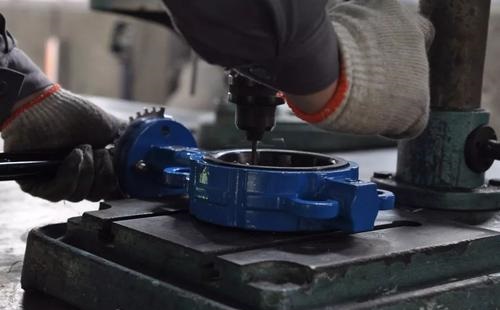 As the movement of the plate of the butterfly valve has a wiping effect, most butterfly valves can be used in a medium with suspended solid particles. Depending on the strength of the sealing member, they can also be used in a medium of powder and granule.
The structural length and overall height of the sanitary butterfly valve are small. The speed of opening and closing is fast. When fully opened, it has a relatively small fluid resistance. When opened to between 15 degrees and 70 degrees, it can be used for sensitive flow control. The structural mechanism of the butterfly valve makes it most suitable for the production of large diameter valves.
In the following working conditions, it is recommended to use a butterfly valve:
1. There's a requirement for throttling and flow control.
2. Mud medium and medium containing solid particles.
3. Occasions where there's a requirement for a short structural length of the valve.
4. Occasions where there's a requirement for quick opening and closing.
5. Occasions where the pressure difference is small.
Butterfly valves can be used in double-position adjustment, necking channel, low noise, cavitation and gasification, small amount of leakage to the atmosphere, and corrosive media.
When butterfly valves are used in special working conditions such as throttling, severe abrasion, and low temperature, three eccentric or double eccentric special butterfly valves with regulation devices whose metal sealing are specially designed should be used.
The soft sealing butterfly valve is suitable for the two-way opening and closing and regulation of ventilation and dust pipeline, as well as for the gas pipelines and waterways in metallurgy, light industry, electricity, and petrochemical systems.
Metal-to-metal linear sealing double eccentric butterfly valves are suitable for pipelines in heating, gas, water, oil, and acid to be used to regulate and shut off.
In addition to being used as a large-scale pressure swing gas separation control valve, metal-to-metal surface sealing three-eccentric butterfly valve can also be widely used in fields such as petroleum, chemical, metallurgy, electric power, food, medicine, water supply and drainage, and gas transportation.