Adamant valves offers solenoid valves, including pneumatic solenoid valves. They are electromechanically operated by running an electric current through a solenoid.
A solenoid valve is an electromechanically controlled valve. The valve features a solenoid, which is an electric coil with a movable ferromagnetic core in its center. This core is called the plunger. In the rest position, the plunger closes off a small orifice.
An electric current through the coil creates a magnetic field. The magnetic field exerts a force on the plunger. As a result, the plunger is pulled toward the center of the coil so that the orifice opens. This is the basic principle that is used to open and close solenoid valves.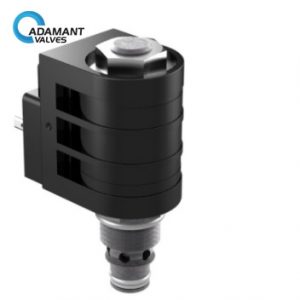 Material: Stainless steel, Alum Max. Pressure & Nom. Flow: 240 bar - 55 lpm Operating Temp.: -40 to 120℃ Filtration: ISO 18/16/13 Special characteristics: Hardened parts for longer life Efficient wet-armature construction Cartridges are voltage interchangeable Manual Override options Industry common cavity Unitised, molded coil...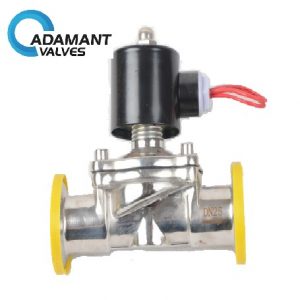 Technical parameters: Body Material 316L/304 Suitable Medium Water, oil, gas, corrosive fluid, etc. Medium temperature -200 - +350℃ Medium viscosity < 50C St(or customized) protective performance Waterproof, explosion-proof (Exd IICT5), anti-corrosion Mode of connection Terminal block type; lead type; plug type Method of control Normally...