Seven Advantages of Fully Welded Ball Valves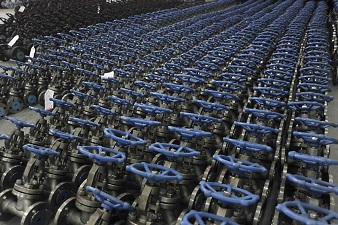 What is a Fully Welded Valve?
A fully welded valve is designed with a fully welded and forged body to reduce weight and increase strength while eliminating several potential leak points. They are used to connect and shut off the flow of the medium in many different pipeline systems. Fully welded ball valves are often considered the most common type of full weld valve found in many industries such as offshore petroleum, onshore petrochemical, urban heating & natural gas, shipbuilding, and power plants.
The Benefits of Installing Fully Welded Ball Valves:
1. Leak-Free Valve Operation
This type of ball valve body is fully welded, which reduces the number of potential leak points. In fact, external leakage can be virtually eliminated in many cases. By enclosing the valve with welded metals instead of plastic seals, they become more durable and less likely to develop leaks over time.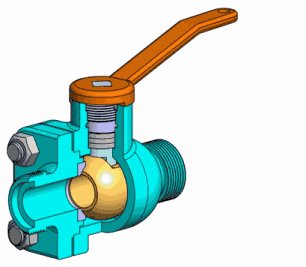 2. Wide Pressure & Temperature Ranges
With a valve seat made up of a carbonized Teflon seal ring and spring, fully welded ball valves are highly adaptable to changes in pressure and temperature—meaning there'll be no slippage or performance issues within the specified temperature and pressure ranges. This quality makes these specialized ball valves incredibly versatile.
3. Superior Manufacturing & Quality Assurance
Each fully welded ball valve sphere is tracked and measured by an advanced computer scanner that detects even slight imperfections during the manufacturing process. When a rare defect is found, it returns to the machining room, where the issue is corrected, or the sphere is recycled. These precision machining practices lead to impeccably built ball valve spheres that you can depend on for years to come.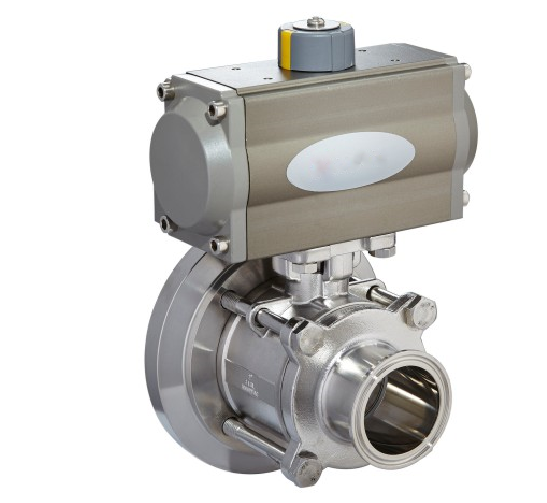 4. Identical Pipeline Construction Material
You can use a fully welded ball valve of the same material used in the pipeline. This consistent material use means there'll be no uneven stress and no deformation caused by earthquakes or other vibrations over time. The valve will age at the same rate as the pipeline itself, which should be incredibly age-resistant in the case of quality sanitary valves.
5. Fully Welded Ball Valves with Partial Carbon Sealing
Fully welded ball valves are constructed with PCTFE seal rings that contain 25% carbon or greater, ensuring complete leak-free performance. This advanced material provides strength and stiffness while retaining its shape despite exposure to chemicals.
6. Directly Buried Ball Valves
Welded sanitary ball valves can be directly buried underground. There's no need to build a large valve well; you only need a small shallow well, which significantly saves construction costs and time.
7. Adjustable Valve Stem Height & Valve Body Length
According to the construction and design requirements of the pipeline, the valve body's length and the valve stem's height can be adjusted to your specifications. This flexibility makes fully welded ball valves extremely versatile, as you can install them at multiple locations with different requirements.
Fully Welded Ball Valves for Heating and Fuel Gas Systems
The following list describes the features of fully welded ball valves used in various heating and gas processing applications.
1) Ball valves in most gas systems utilize a fixed shaft with a fully welded structure which can reduce or eliminate leakage.
2) Fully welded ball valves are constructed with fully-forged material to create a compact valve body structure that is lightweight, high-strength, maintenance-free, and can last up to 30 years.
3) The bidirectional sealing valve (DBB) allows the venting and discharge of the valve chamber at the fully open and closed positions. These specialized valves are extremely useful in pipeline systems that require frequent venting, release, and pressure relief.
4) There are two valve seat designs:
Single piston effect (standard) to provide the valve cavity overpressure self-discharge function
The double piston effect provides a double seal barrier.
5) Fully welded ball valves used for heating and gas systems benefit from low valve torque, meaning they're easy to open and close.
6) Finally, these valves are also very useful in systems with flammability precautions. Welded ball valves are tested for the following fire-resistant measures: API, 6FA, and API607.