The Assembly of Sanitary Ball Valves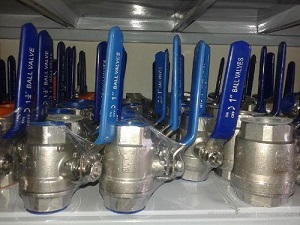 Sanitary ball valves are designed to control the transmission of the product. They are mainly used in the pharmaceutical, food, and beverage chemical industries. The complete bore design of the chamber valves does not result in fluid resistance. This means that the use of ball valves is ideal in operations involving viscous fluids or fluids containing particles.
When operating the QF5 sanitary valves, a precision ball is placed in the valve body between two PTFE valve seats and two flanges. The valve shaft is designed to act on the ball through a rotation of ninety degrees. This opens or closes the valve. This ball valve can be actuated by a pneumatic or manual actuator using a handle.
Weld Ball Valves
– The assembly of these types of valves involves complete welding. No leakage is felt by bolting or other joints. These valves cannot be maintained or maintained. Welded ball valves are generally used in applications where no maintenance is planned. This includes buried or underground applications such as submarine applications and gas transmission.
Top Entry Ball Valves
– These valves are assembled with the spherical portion on the top side. They look like a valve with a body and a bonnet, only on the thin part, a ball valve is used. This valve consists of a single body. Top entry sanitary ball valves are usually made from cast metal. Due to the use of casting metal, additional NDE tests are required to ensure that there are no defects resulting from the casting process.
Side Entry Ball Valves
– They are assembled with the ball by the side. The assembly generally comprises two-part or three-part body parts. A bolt or stud is used to assemble each body part in a manner similar to the junction of two flanges. These valves are usually made from forged metal. Each component is forged separately before being assembled. This type of construction minimizes common defects in the casting process. These types of sanitary ball valves are easy to assemble because their packing components easily align with each other.