Features & Uses of Stainless Steel Electric Sanitary Ball Valves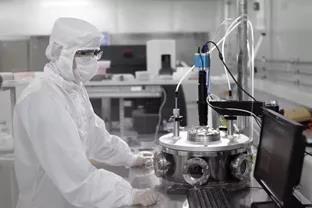 Stainless steel electric sanitary ball valves, put in simple words, are specialized ball valves with an electric actuator that can switch the valve on and off automatically or by remote. One of the main benefits of using electric ball valves is that they can be automated by integrating them with mechanical or software systems. With automation becoming increasingly popular in many industries, the features and uses of stainless steel electric ball valves are becoming even more prominent. If you'd like to better understand manual and pneumatic ball valves before learning about their electric counterparts, see this article first.
Features of Sanitary Electric Ball Valves
The electric sanitary ball valve adopts a top-mounted structure, which reduces pressure on the valve body connecting bolts, enhances dependability, and can overcome forces of the system's weight on the valve's regular operation.
Benefits of stainless steel electric sanitary ball valves:
Compact structure

Easy operation

Simple maintenance

Suitability for general working media such as water, solvent, acid, and natural gas
Uses of Stainless Steel Electric Ball Valves
This type of electric ball valve is mainly used to cut off and connect the media in industrial pipelines that require some form of automation, automatic actuation, remote control, or other connection with computer systems. It can also be used to regulate and control the flow of fluids. 
Electric ball valves are used in these industrial applications:
Chemical

Petrochemical

Rubber

Paper

Pharmaceutical

Other industrial pipelines as a media splitting, confluence, or flow switching device
Advantages of Stainless Steel Electric Sanitary Ball Valves
Compared with other kinds of valves, electric ball valves offer the following advantages:
Electric ball valves provide long-term smooth and flexible operation thanks to the addition of thrust bearings designed to reduce the friction torque of the valve stem.

Electric ball valves are equipped with anti-static electricity protection. Springs are set among the sphere, valve stem, and valve body, exporting the static electricity produced during the opening and closing process.

Ball valves have the lowest fluid resistance among all valves. The opening and closing channel is typically the same internal diameter as the pipeline surrounding it, allowing fluids to flow through without much resistance.

Sanitary ball valves are very durable, offering a long service life thanks to the PTFE, stainless steel, and other materials with good self-lubricating capabilities and only a small loss in ball friction.

The valve seat offers dependable sealing performance. The sealing ring, which is made of PTFE and other elastic materials, is structurally easy to seal. As fluid pressure increases, so does the valves' sealing capacity.

The valve stem also provides reliable sealing performance. Since the valve stem only provides rotational movement rather than lifting movement, the stuffing seal of the valve stem is not susceptible to damage.

Ball valve seals are protected with a second layer of security. The lower part of the valve stem and the head of the stem protrudes to prevent the stem from sticking out. If the valve seal is damaged by fire or excessive heat, the protrusion can still make metal contact with the valve body to ensure the valve stem remains sealed.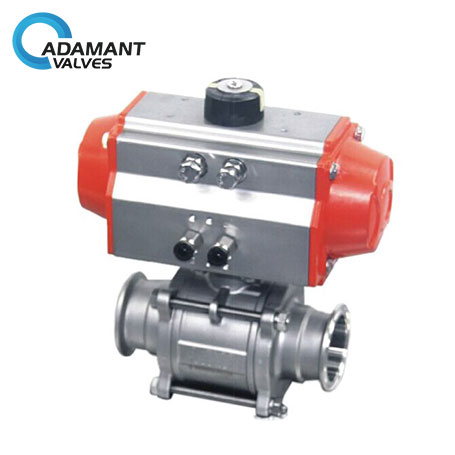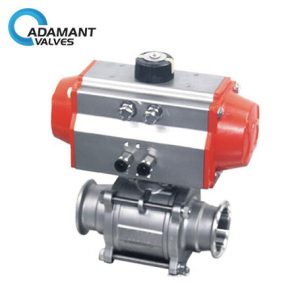 Conclusion
Thank you for reading our article. We hope to help you better understand the features and uses of electric ball valves made of stainless steel for sanitary applications. If you want to learn more about sanitary valves, we would like to advise you to visit the Adamant Valve homepage for more information.