AV-4EDT Sanitary Electric 2-Way Diaphragm Valve with Tri-Clamp End
Specifications
| | |
| --- | --- |
| Size | 1"-4", DN25-DN100 |
| Working temperature | -10 °C-120 °C (EPDM/Silicon) |
| Working pressure | 5 bar-6 bar |
| Body material | AISI, 304,316L |
| Sealing material | EPDM/Silicon |
| Connection | Weld, clamp, and other special connection |
| Finishing | Ra≤0.5 μm |
| Standards | ISO, DIN, IDF, SMS, 3A |
| Power | DC24V/ AC 110V/220V |
| Adjustment | 0-10V signal input, 2-10V feedback |
| Stroke time | ON to OFF= 90S, 150S |
Description of Sanitary Electric 2-Way Diaphragm Valve with Tri-Clamp End
Sanitary Tri-Clamp Diaphragm Valve is a tri-clover clamp connected diaphragm valve. Generally, our sanitary diaphragm valves are forged with valves bodies and materials in stainless steel T304 and T316L. We offer sanitary tri-clamp diaphragm valve from 1″ to 3″, it can be manual or pneumatic operated. Adamant Valves supplies different sanitary valves to meet various needs for hygienic industries such as Food, Brewery, Beverage, Dairy, Pharmaceutical and etc.
Specifications of Sanitary Electric 2-Way Diaphragm Valve with Tri-Clamp End
| | |
| --- | --- |
| Size | 1"-4", DN25-DN100 |
| Working temperature | -10 °C-120 °C (EPDM/Silicon) |
| Working pressure | 5 bar-6 bar |
| Body material | AISI, 304,316L |
| Sealing material | EPDM/Silicon |
| Connection | Weld, clamp, and other special connection |
| Finishing | Ra≤0.5 μm |
| Standards | ISO, DIN, IDF, SMS, 3A |
| Power | DC24V/ AC 110V/220V |
| Adjustment | 0-10V signal input, 2-10V feedback |
| Stroke time | ON to OFF= 90S, 150S |
Options:
Actuators to reach automatic operation: pneumatic stainless steel actuator (vertical type) and electric actuator.
NC operated: normally closed (fail closed)—air to open, spring to close
NO operated: normally open (fail open)—air to close, spring to open
AA operated: double acting—air to open, air to close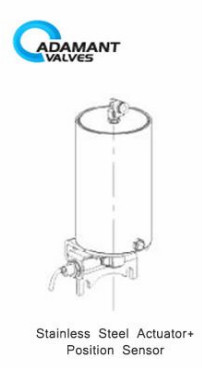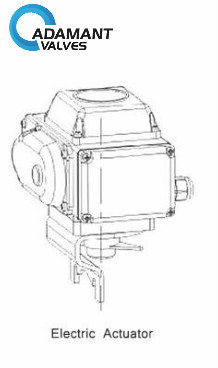 Applications of Sanitary Electric 2-Way Diaphragm Valve with Tri-Clamp End
Sanitary tri-clamp diaphragm valve is an electric type sanitary diaphragm valve with tri-clamp/tri-clamp ends, which is widely used in food, beverage, dairy, brewing, pharmaceutical industries, etc. It is excellent for flow control as well as for open/close duties.