How Do You Test a Butterfly Valve?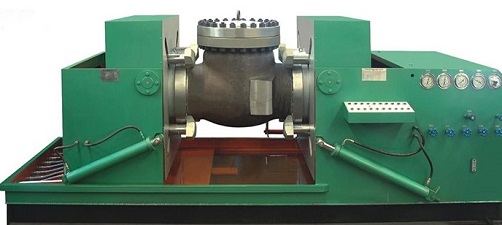 How Does a Butterfly Valve Work?
A sanitary butterfly valve is a quarter-turn valve that goes from fully open to fully closed by rotating only 90 degrees. Butterfly valves help you regulate the flow of fluid within large-diameter piping by changing the deflection angle of the butterfly plate. The central disc is held in place by a rotating rod connected to an actuator that controls the disc's open-close movement. These valves can be used to cut off flow completely or regulate the flow rate.
Where are Butterfly Valves Used?
The butterfly valve is suitable for large-capacity pipelines transmitting various corrosive and non-corrosive fluid mediums in applications like furnaces, gas lines, petroleum processing, liquefied petroleum gas pipes, hot and cold air, chemical smelting, power generation, environmental protection, construction, water treatment, and other engineering systems. It is used to regulate and cut off the flow of the medium.
How are Valves Tested?
Valves are pressure vessels that must meet stringent requirements to bear medium pressure without leakage. The valve body, valve cover, and other critical components must be free from cracks, loose pores, slag, and other defects that affect the strength.
There are several valve tests that can be completed throughout the production process. It's important to conduct valve testing at each step, from design, to manufacture, installation, operation, and maintenance. However, the most important valve tests are conducted before the valve leaves the factory. Quality assurance specialists perform multiple close appearance inspections and valve-specific performance tests to expose any defects and make adjustments accordingly. Only after all the tests are qualified can the product be put into use. 
What is the Correct Pressure Test Method?
Pneumatic butterfly valves have the same strength test requirements as shut-off valves. To test a butterfly valve's sealing performance, the test medium should be introduced from the medium inflow end. Make sure the butterfly plate is opened, the other end closed, and inject the test medium at the pressure specified by your testing requirements.
After ensuring there is no leakage at the stuffing and other sealed parts, close the butterfly plate. Open the other end, if there is no leakage at the butterfly plate's sealing, it is considered qualified. The butterfly valve that is used for flow regulation can skip the sealing performance test.